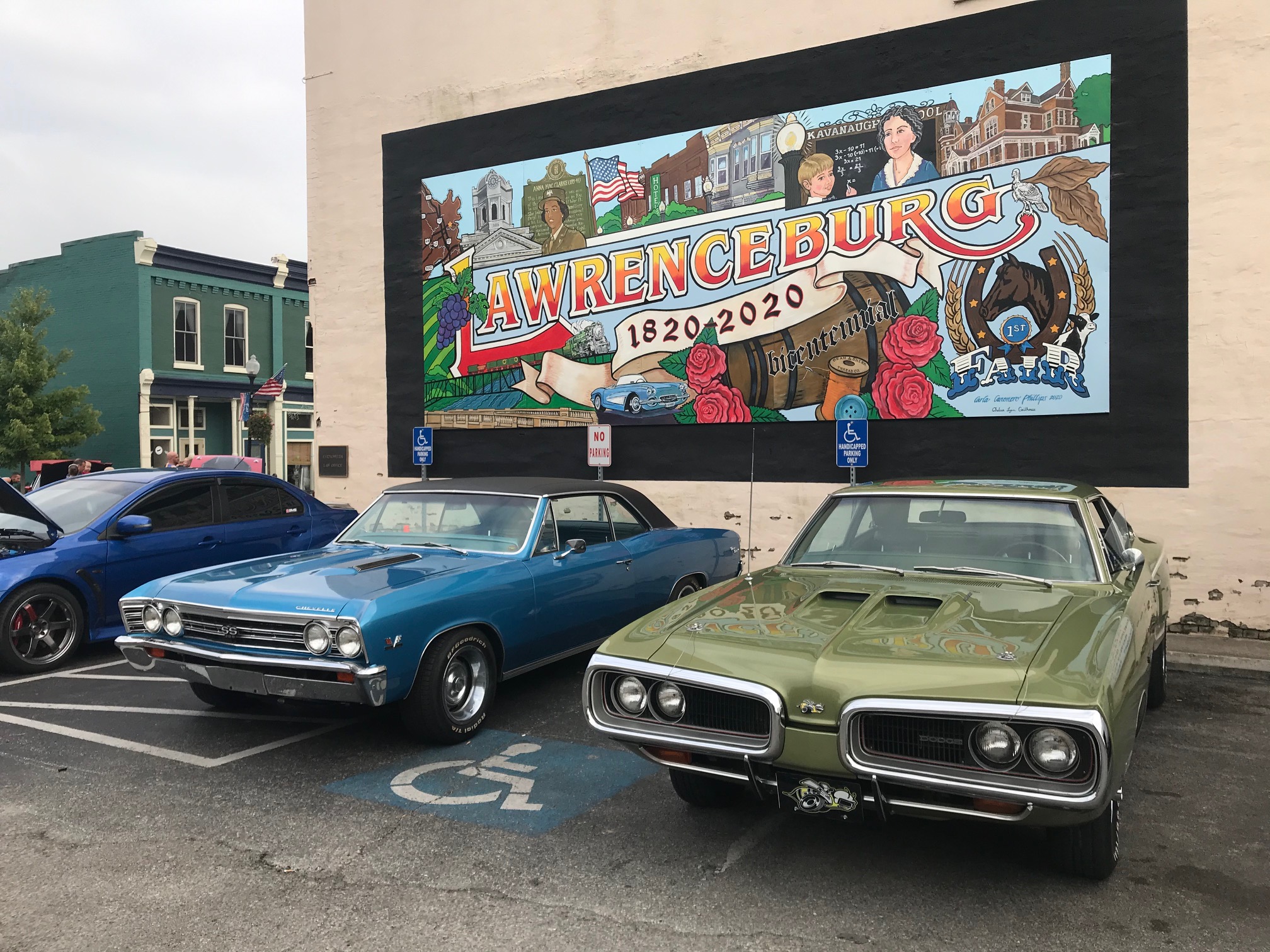 The Wheels of Time car club will host their monthly cruise-in along South Main Street in downtown Lawrenceburg, the second Friday of each month from April-October.
There will be no cruise-in during the month of September, however.
Up to 250 cars are on display during the monthly cruise-ins.
Event is cancelled if there is rain.