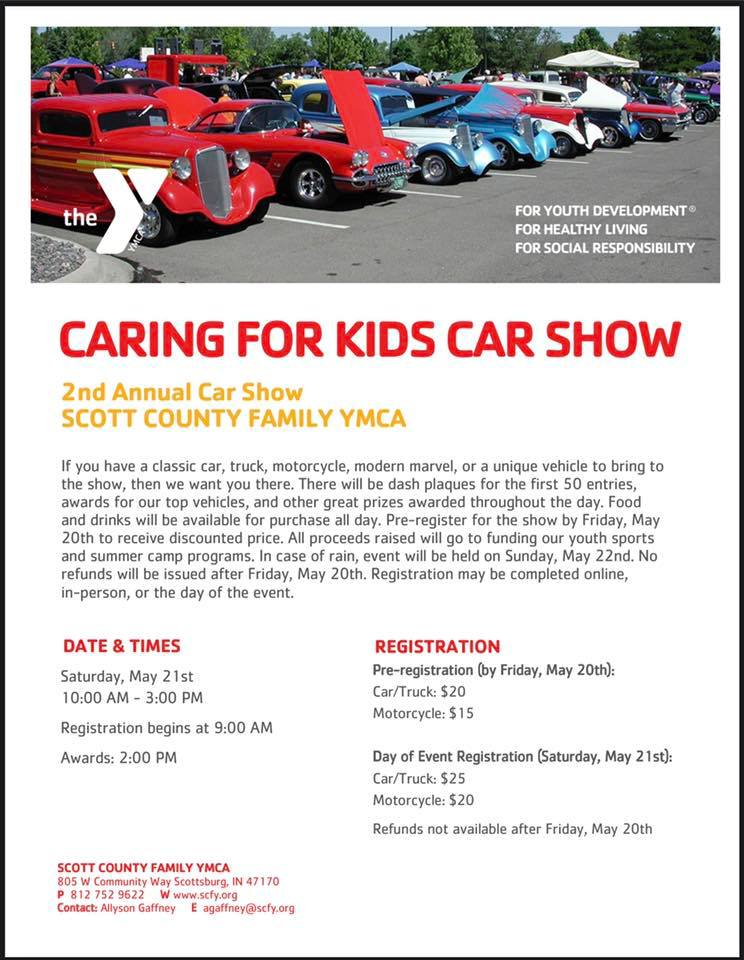 If you have a classic car, truck, motorcycle, modern marvel, or unique vehicle to bring to the show, then we want you there.
There will be dash plaques to the first 50 entries, awards for our top vehicles, and other great prizes awarded throughout the day.
Food and drinks will be available for purchase all day.
All proceeds raised will go to funding our youth sport and summer camp programs.
In case of rain, the event will be scheduled for Sunday, May 22nd.
Please give us a call for more information.
Registration can be online, in person, or over the phone. Phone (812) 752-9622
Event Date: Saturday, May 21st Registration begins at 9:00AM
Awards begin at 2:00PM
Cost is $20.00 for car/truck
Motorcycle: $15.00