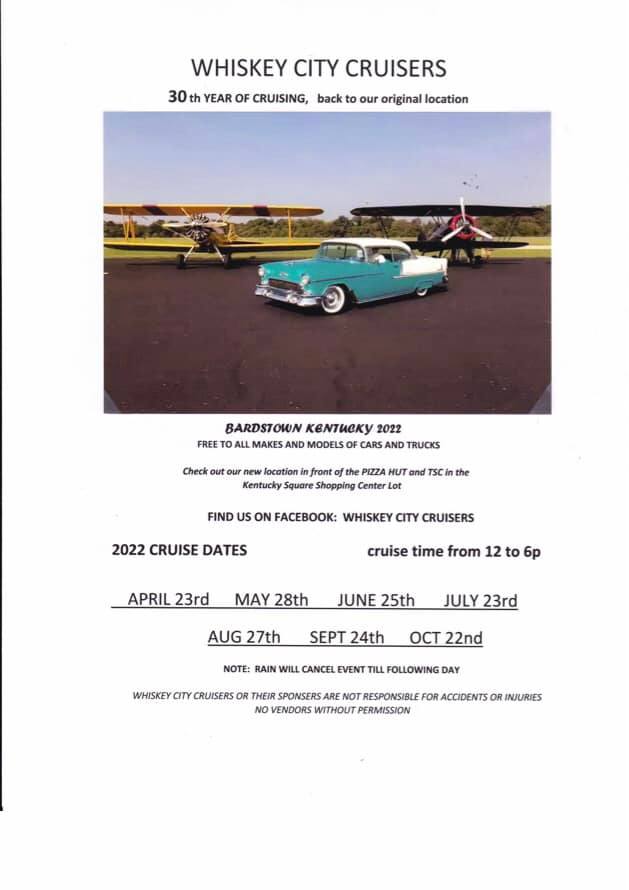 Get your hot rods out for a Saturday drive!
It will be at our usual location, 235 Kentucky Home Square, Bardstown Ky.
Plenty of places to eat within walking distance. Pizza Hut, Lee's Chicken, KFC, Burger King, Penn Station, and Zaxby's.  All allow inside dining. Let's get out and enjoy the day.