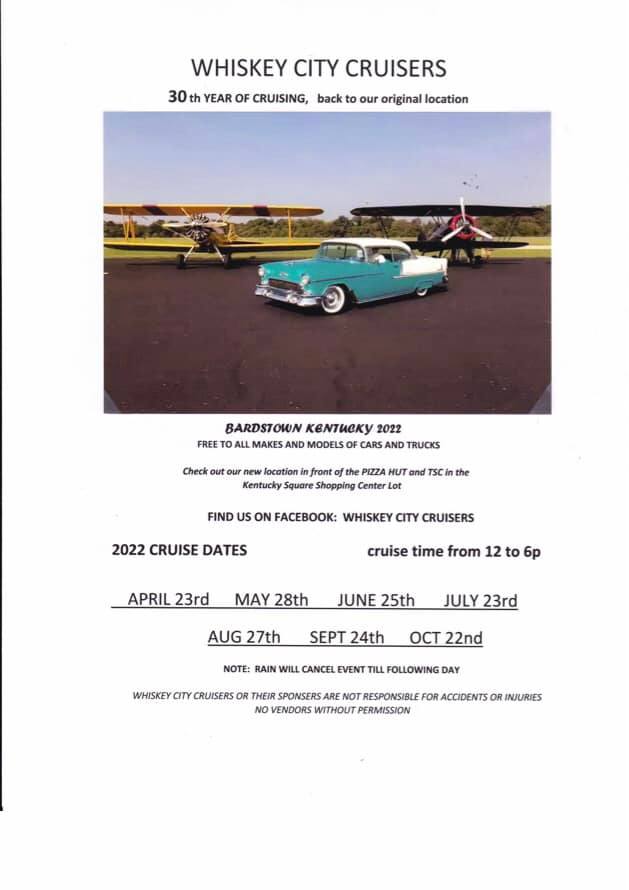 PLEASE NOTE CRUISE IN TIME CHANGE FOR THIS SATURDAY: Due to the prediction of hot temperatures late Saturday afternoon we are changing the Cruise In time to 10am till 3pm on July 23rd.
Still gives everyone a chance to get out before the heat is unbearable. Plenty of room for tents in the grassy area. Have dine in restaurants within walking distance as well.
Get your hot rods out for a Saturday drive!
It will be at our usual location, 235 Kentucky Home Square, Bardstown Ky.
Plenty of places to eat within walking distance. Pizza Hut, Lee's Chicken, KFC, Burger King, Penn Station, and Zaxby's.  All allow inside dining. Let's get out and enjoy the day.