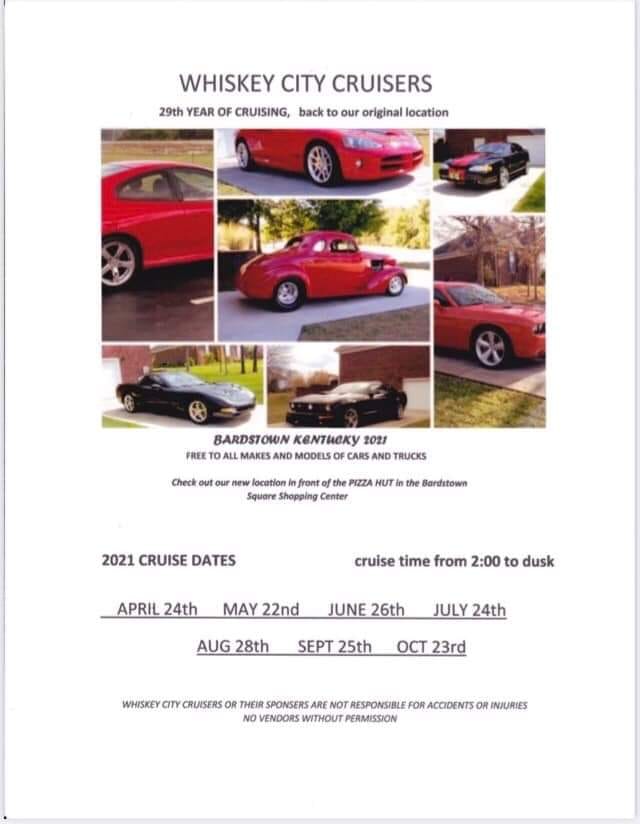 29th Year of cruising
Back to our original location.
Free to all makes and models of cars and trucks.
Check out our new location in front of Pizza Hut in the Bardstown Square Shopping Center
Cruise time from 2pm – Dusk
Whiskey City Cruisers or their sponsors are not responsible for accidents or injuries.
No vendors allowed without permission.