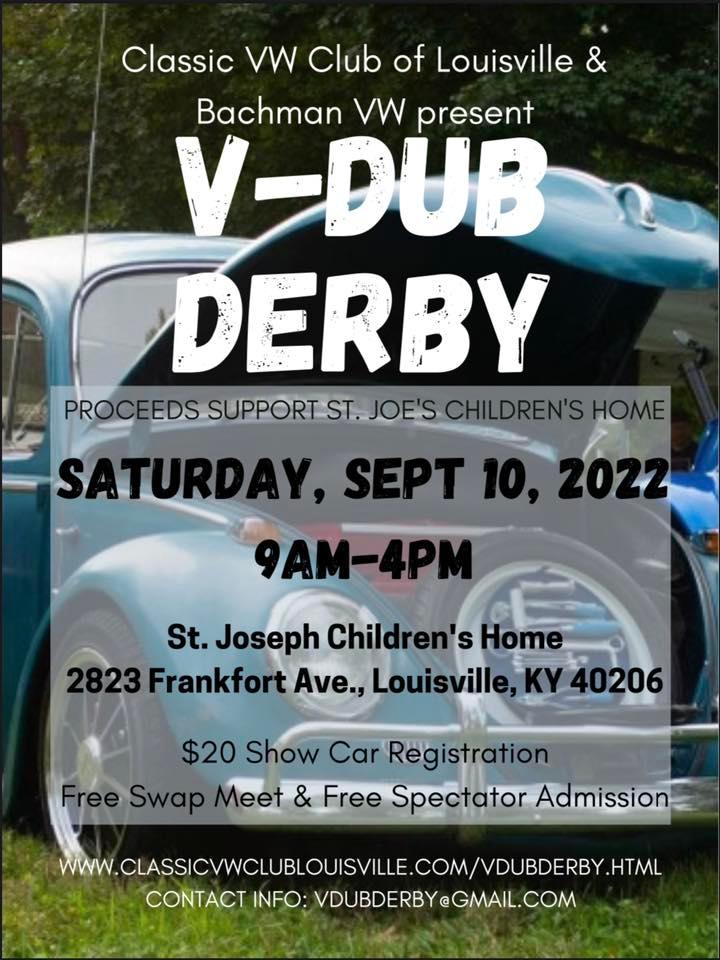 Registration Fee: $20 per car
Free show shirt if registered by August 10. Free swap meet for vendors, free admission for spectators.
All air-cooled and water-cooled VW, Porsche, and Audi are welcome. Registration can be completed online at the show website or in person the day of show. The show includes awards, a live DJ, silent auction, door prizes, food vendors, and much more. To register or find out more information, visit the show site. Proceeds from the show are donated to St. Joseph Children's Home.