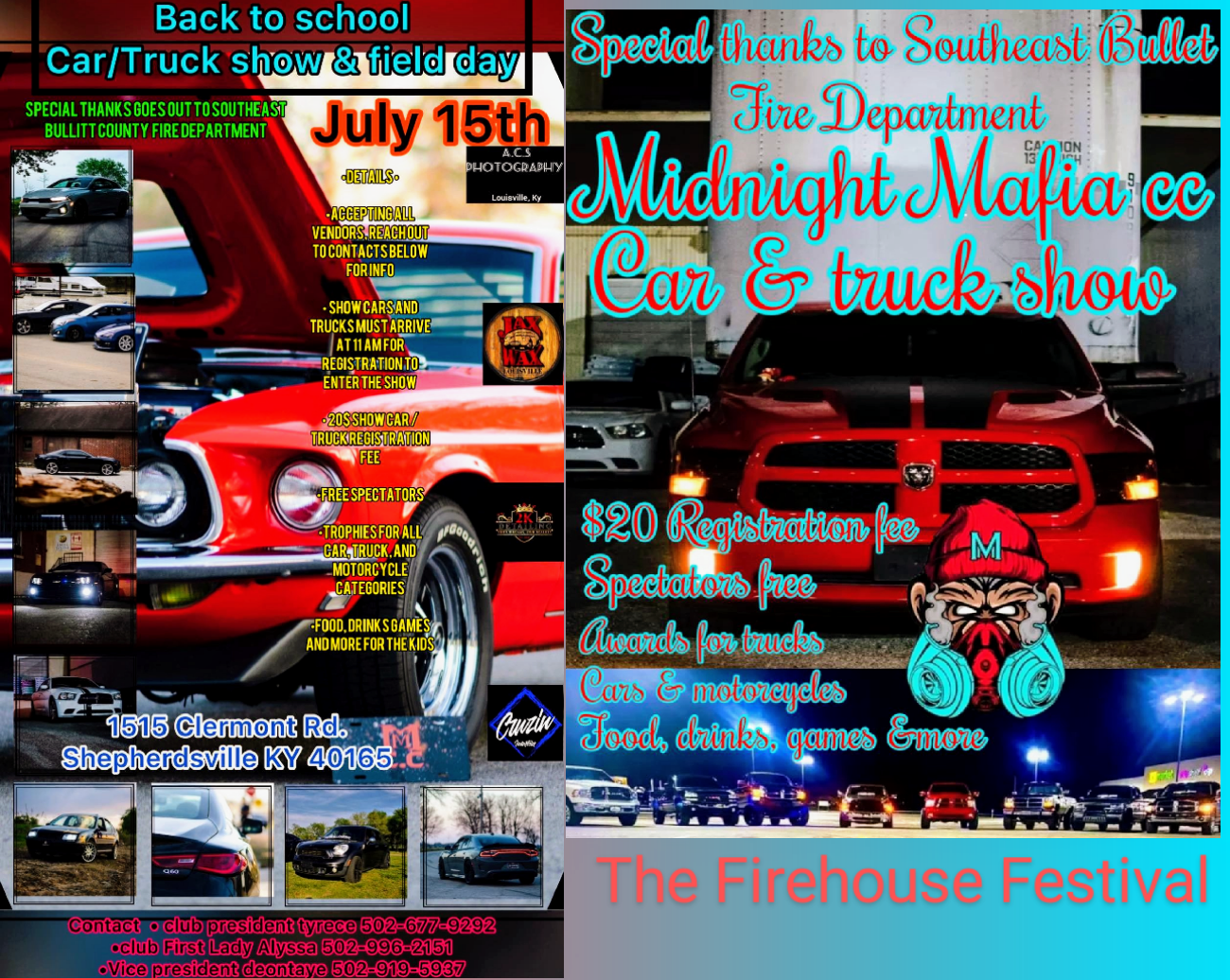 The Firehouse Festival Car/Truck Show & Bass Competition
When: Saturday July 15th
Address: Southeast Bullitt Fire Department 1515 Clermont Rd, Shepherdsville, KY 40165
Registration: $20 per vehicle and $10 for veterans and first responders per vehicle, free for spectators
This will be the first of our annual car/truck show at the Southeast Bullitt Fire Department. There will be trophies for all types of CARS, TRUCKS, and MOTORCYCLES from best to show to best paint and best truck lift, to the lowest truck to show. There will also be a bass competition so bring the speakers out.
Vendors contact a host for info, price may vary due to size consumption of the booth, but all vendors are welcome. Last but definitely not least our queens will also be hosting a field day there with bouncy houses (wet and dry), outdoor games, music, face painting, and more. We will be giving away school supplies to all kids that show up of all ages.
Contact: Club President Tyrece (502) 677-9292
Vice President Deontaye (502) 919-5937
Club First Lady Alyssa (502) 996-2151