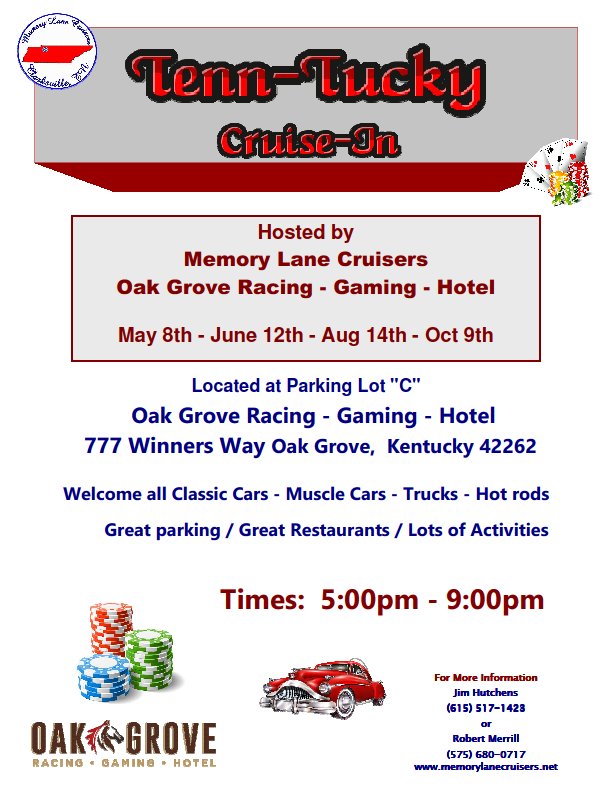 Memory Lane Cruisers is kicking off a brand new Cruise Night at the Oak Grove Racing-Gaming-Hotel Casino in 2021 along with the Cruise Night at Governor's Square Mall.
Oak Grove Racing-Gaming-Hotel Casino
777 Winners Way (parking lots A4, A5, A11)
Oak Grove, KY 42262
This new Cruise Night starts May 8th 5:00pm – 9:00pm.
The 2021 dates are May 8th / June 12th / August 14th / October 9th.
Dates are subject to change to monthly if the new venue is acceptable.
For more info, contact Jim Hutchens 615-517-1423 or Bob Merrill 575-680-0717.
Click flyer below to enlarge for details.