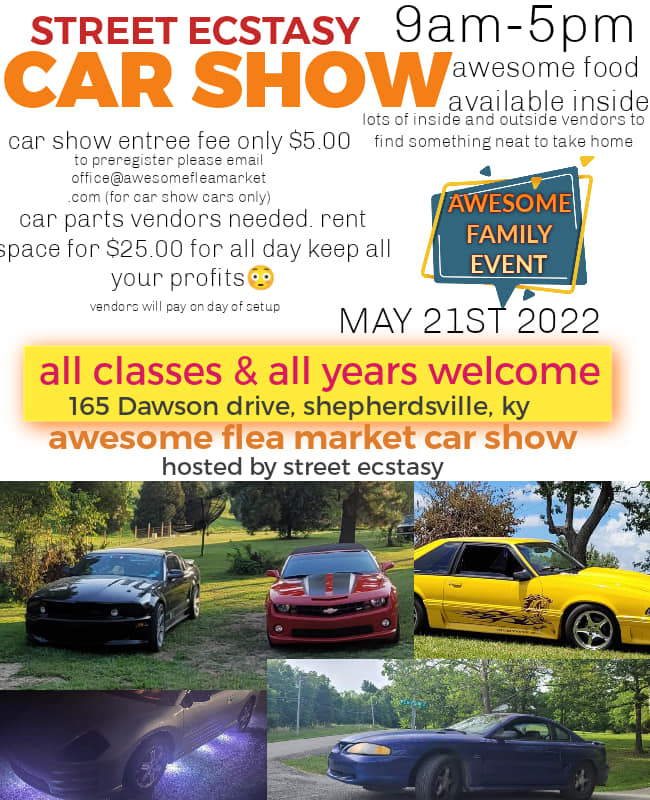 Come be part of a great day!
All cars in any shape. All ages!.
We are looking for people that want to set up and sell anything car related as a part of a swap meet.
You will have a 10×10 area all your own.
Fee is only $25 to be a vendor and you keep 100 percent of all money you make during the show and swap!!. (This is a all day event!)
No other hidden fees or hoops to jump through.. great opportunity to clean out your garage!. . Let me know if you need anything or have questions!!!.