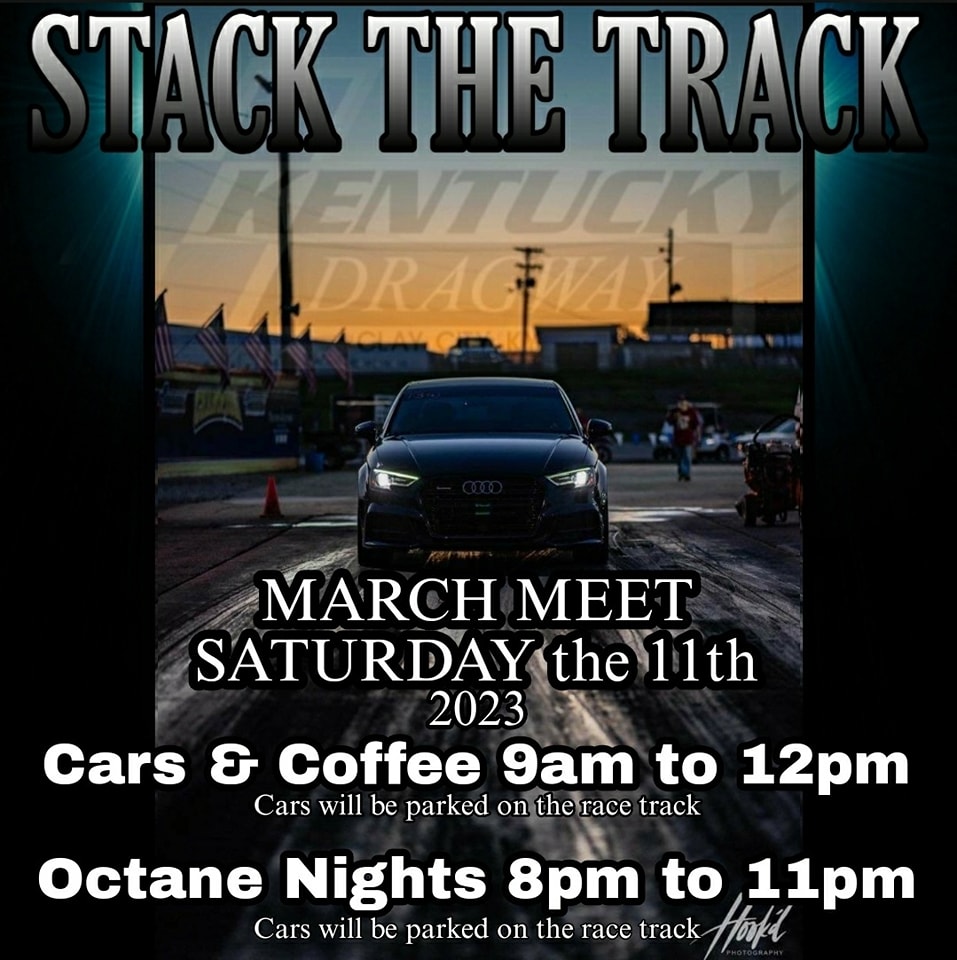 STACK the TRACK is a new ALL DAY car, community event that meets the second Saturday of each month!
Mark your calendars for our first STACK THE TRACK event on
Saturday, March 11th.
Cars & Coffee 9 AM – 12 PM
Octane: Night Meet 8 PM – 11 PM
Giveaways announced at 10 AM & 10 PM
Kentucky Dragway (718 11th St, Clay City, KY 40312)
FREE Event
Racing available for purchase.
Presented by Backroads of Appalachia and hosted by Kentucky Dragway.
All vehicles are welcome! Cars will be parked on the race track.
For the first event ONLY there will be NO VENDOR FEE.
Vendors & food trucks are welcome to set up all day.
Direct Message Octane Lex for more vendor information to participate in the other STACK THE TRACK events.
See you all on Saturday, March 11th!