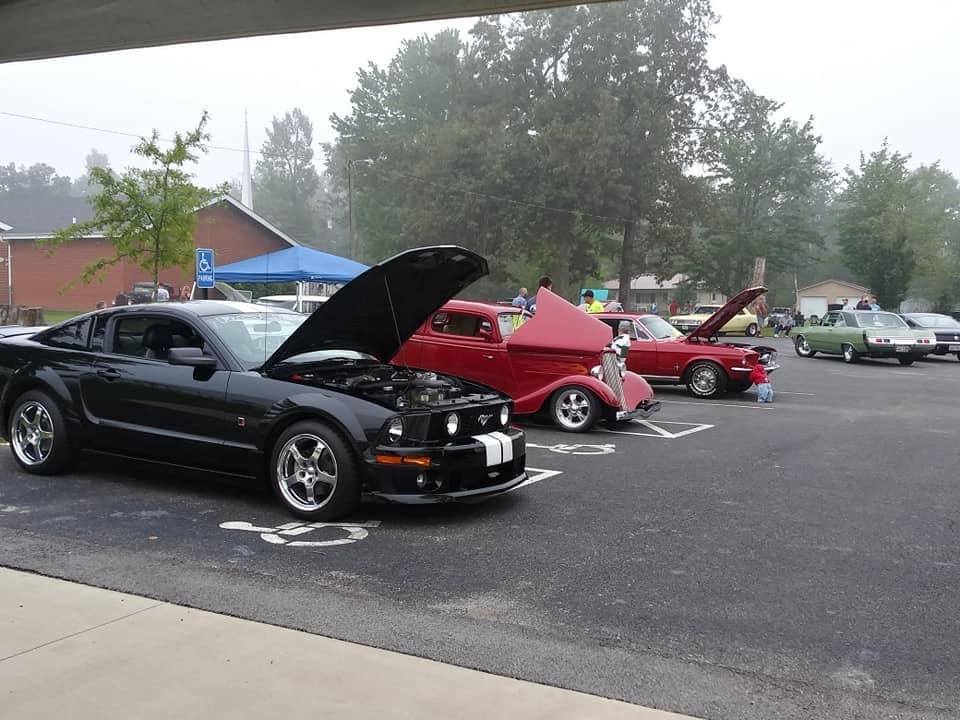 Entry fee $20
First 50 cars receive Dash plaques and grab bags.
Top 100 Trophies
Best: Late Model Ford, GM, Chrysler & Others
Best: Antique Ford, GM, Chrysler & Others
Best: Antique Truck & Late Model
BEST OF SHOW
Top 10 Motorcycles & Top 15 Tractors, Top Lawn & Garden Tractor
In Memory of Sister Anne Michelle Award
Father Steve's Favorite
Principal Chris Reed's Favorite
Top 3 Rat Rods
Door prizes for participants only.
Free games include Cake Walk, Bingo and Fan Belt Toss (which will include social distancing)
SCHNITZEL MEAL Plate Lunches and Concessions
All proceed benefit St. Paul School
For more information contact Doreen Lampton at dlampton1959@gmail.com
We will be following CDC Guidelines and Diocese of Owensboro Guidelines.
Click below to enlarge for details.