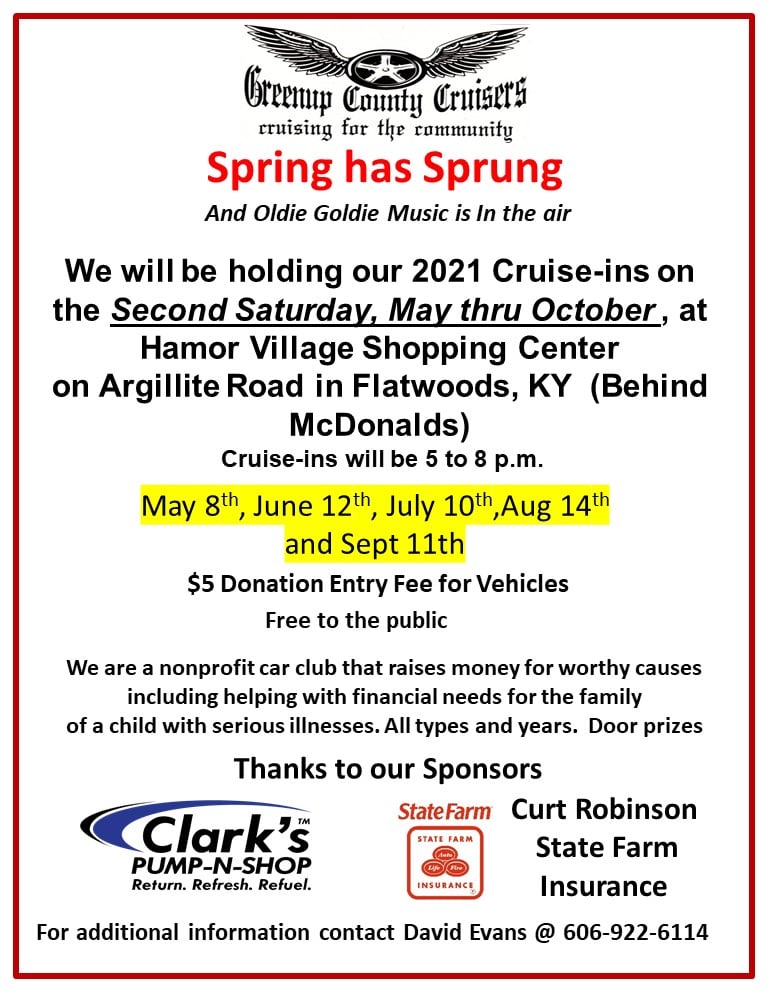 Greenup County Cruisers – Cruising for the Community
Cruise-ins 2nd Saturday May-October
Come join us from 5 to 8 p.m. for some oldie Goldie music and door prizes.
Entry fee is $5 donation to our charity but lookers are always free.
If you are interested in becoming a member of the Greenup County Cruisers, stop by the DJ table and talk with us.
Hamor Village Shopping Center
2135 Argillite Road
Flatwoods, KY 41139
Check our Facebook page for updates. www.facebook.com/GreenupCountyCruisers
Click flyer below for details.