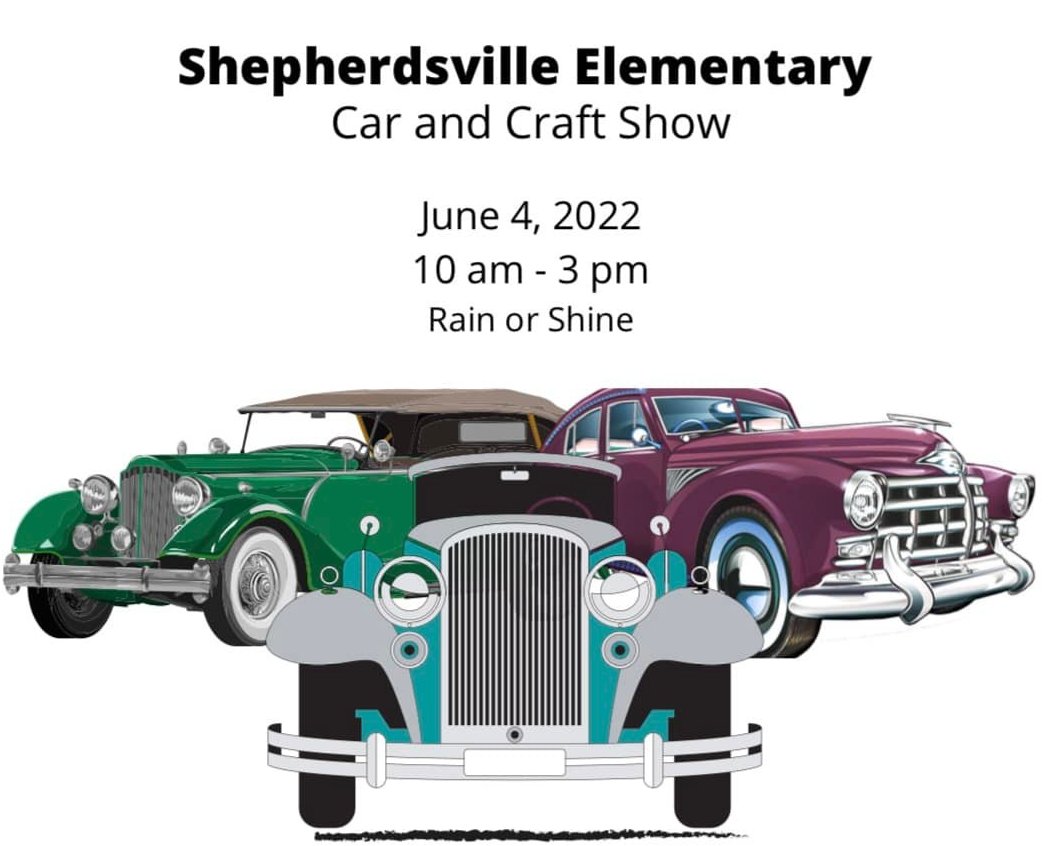 Shepherdsville Elementary will be hosting a Craft/Vendor Fair on Saturday June 4, 2022 10AM-3PM at Shepherdsville Elementary, 527 West Blue Lick Rd.
The Vendors will be set up outside across our covered porch and throughout our parking lot.
Vendors can bring open sided tents, etc for their 10×10 space. In the event of rain, we will move the event inside, into the cafeteria, etc.
See attachments for car show details. Rain or shine event.
Please complete the Google form below to register. Payment is due immediately following registration, by cash or check brought to, or mailed to Traci Gould,  Shepherdsville Elementary, 527 West Blue Lick Rd, Shepherdsville, KY 40165.
Proceeds from the craft/car show benefits the Shepherdsville Elementary Family Resource Center.
Please see attached fliers for more information.
Here is the google link to register!
You may also print the hard copy attached and mail with payment instead.
Please call me with any questions. 502 869-7012