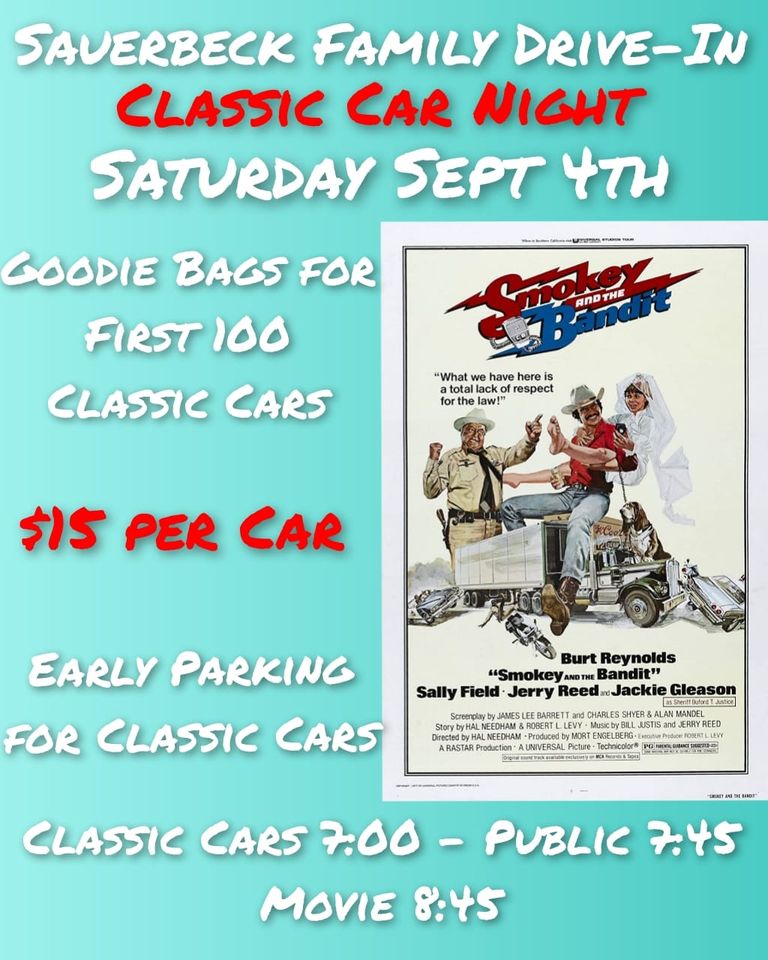 Classic Car Night!
Saturday September 4th
Labor Day Weekend!
We have requested confirmation to show Smokey and the Bandit!
First 100 registered classic cars will get a goodie bag!
Classic Cars get early entry at 7:00p
General Admission 7:45p
Movie starts at 8:45p
$15 per Carload
Tickets on Sale now!
www.SauerbeckFamilyDriveIn.com
Click below to enlarge.