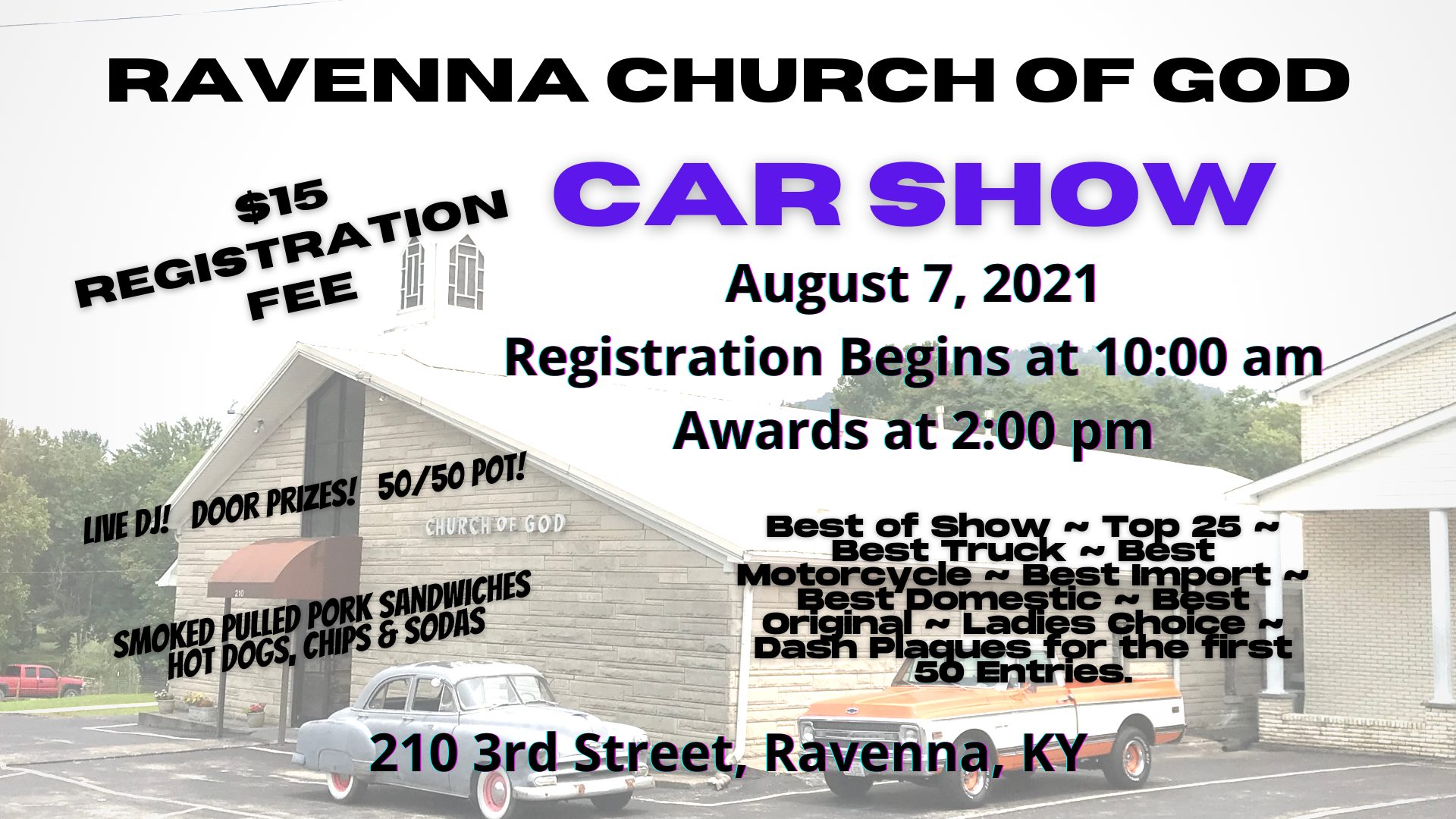 Registration begins at 10:00 am and Awards will be presented at 2:00 pm.
We will have live music, food and lots of fun.
Registration is $15 starting at 10:00 AM with Dash Plaques to the First 50 with awards Presented at 2:00PM.
Awards to Include a Top 25, Best Truck, Motorcycle, Import, Domestic, Original, Ladies Choice, and a Best of Show.
There will also be a 50/50 and Door Prizes
Concessions to include Smoked Pulled Pork, Hot Dogs, Chips and Soft Drinks.
For More Information please call (859) 404-8077
See our Facebook page https://www.facebook.com/Ravenna-Church-of-God-217118561637754
Click below to enlarge for details