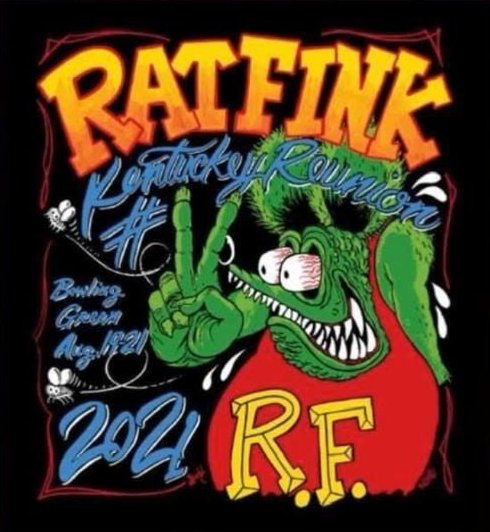 2nd Annual Rat Fink Kentucky Reunion
August 19-21 at the National Corvette Museum in Bowling Green, KY
Rat Fink artists will be there creating amazing kustom artwork all weekend as well as doing demonstrations for the public.
There's still time to register for the car show: sign up by emailing trixieroth@yahoo.com. Participants will receive a 2021 Kentucky Reunion shirt and the chance to win the artists' choice awards!
Thanks to Brian Biehl for creating the art for this year's event.
See our Facebook page. https://www.facebook.com/ratfinkreunion
Click below to enlarge for details