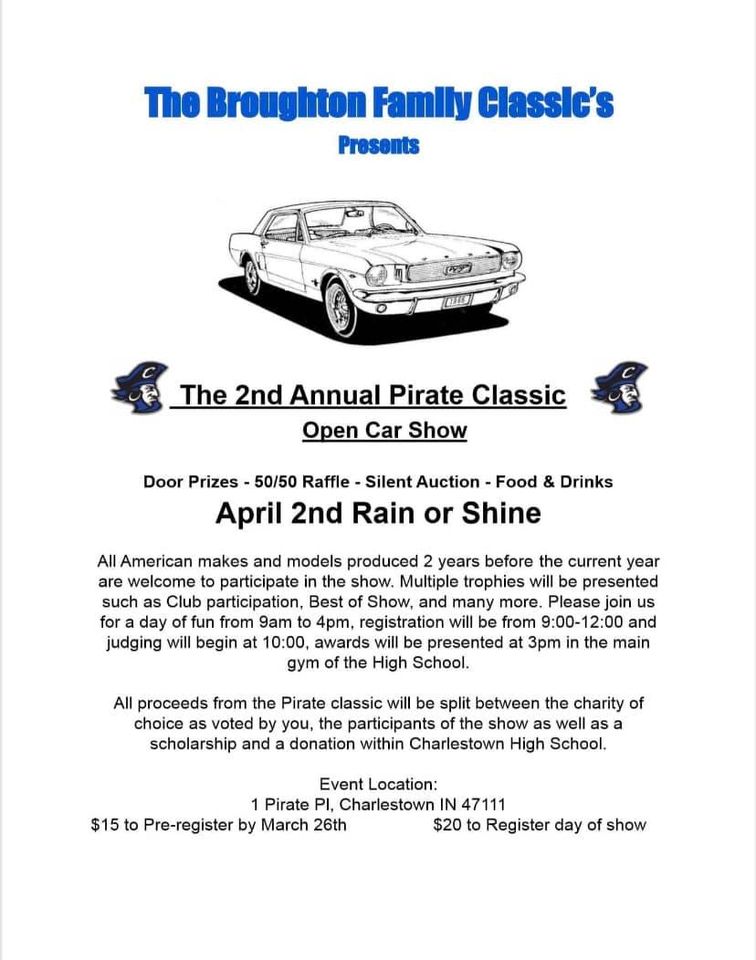 Hey everyone my name is Mason Broughton I run the Pirate Classic Car show in Charlestown Indiana.
I wanted to post the upcoming show date and flyer so come out and join us in an effort to raise money for scholarships at Charlestown high school and local charities.
Go like the Broughton Family Classics Facebook page for show updates and to let us know you are coming!
Thanks again!