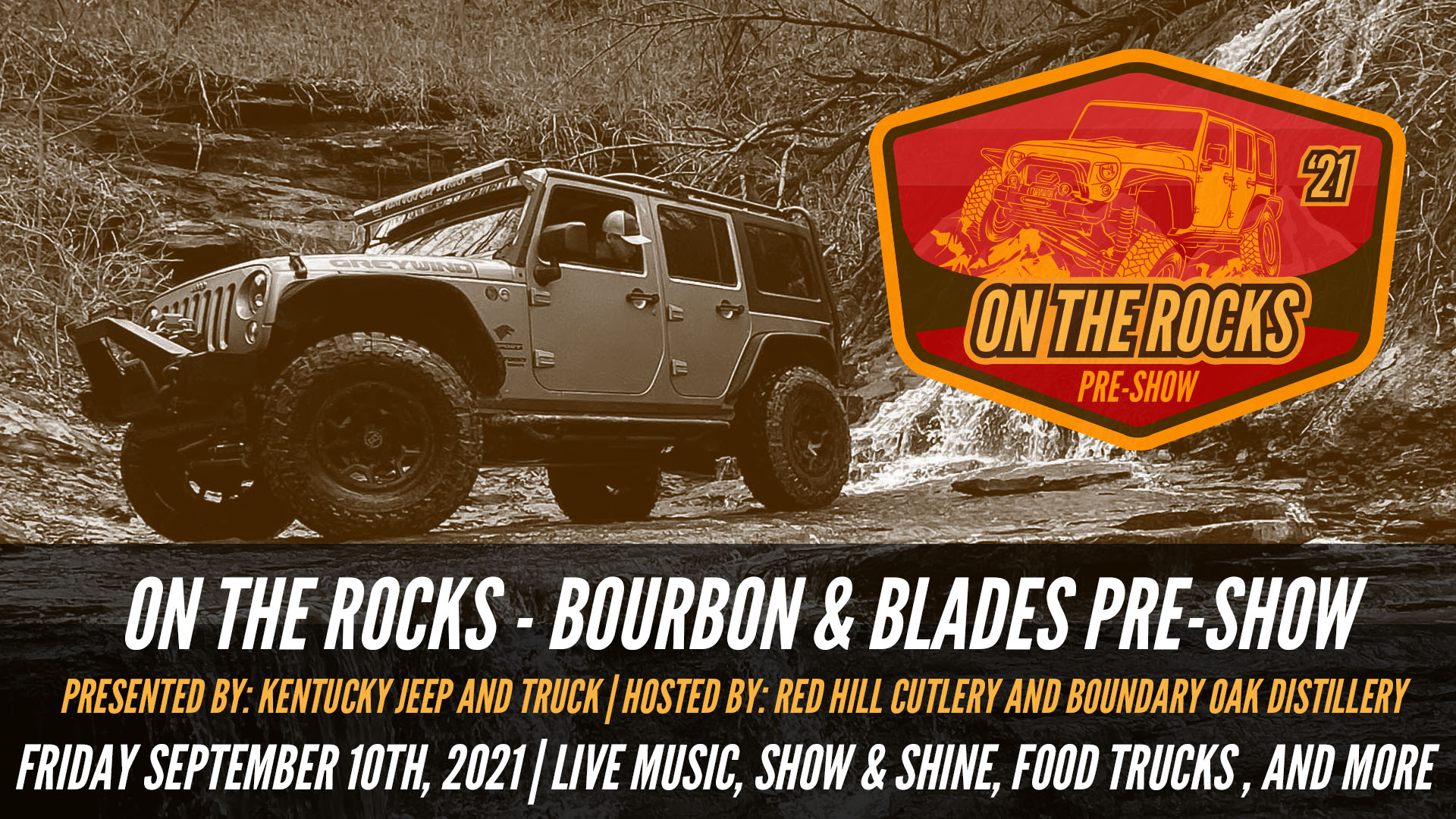 Join us Friday September 10th, 2021 for, "On The Rocks", a four wheel drive themed pre-show for, "Bourbon and Blades".
Presented by Kentucky Jeep & Truck; Hosted by Red Hill Cutlery along with Boundary Oak Distillery; "On The Rocks" will feature live music, food trucks, a beer and bourbon garden, a show and shine, and more.
Headlining our FREE concert is Country Music start Dillion Carmichael! Opening up for him will be Kevin Jaggers!
Make sure to follow the event page to catch all of the details as they are released!
Click below to enlarge.