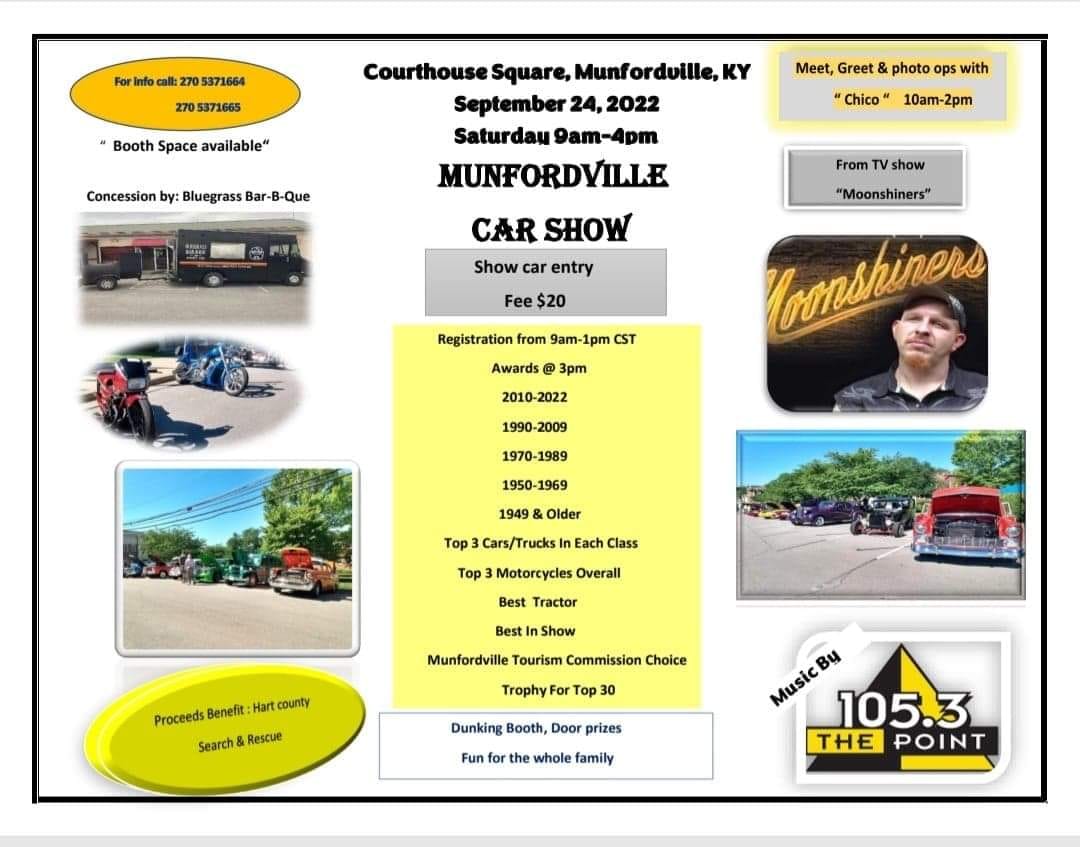 Car/truck/ tractor/motorcycle show on September 24 at 9:00am.
Booth spaces are available.
For more info call 270-537-1664 or 270-537-1665.
Chico from the TV show Moonshiners will be there from 10:00am – 2:00pm for meet & greet.
See our Facebook page for updates. www.facebook.com/hartcountyrescue/
Click below to enlarge for details and contact info.