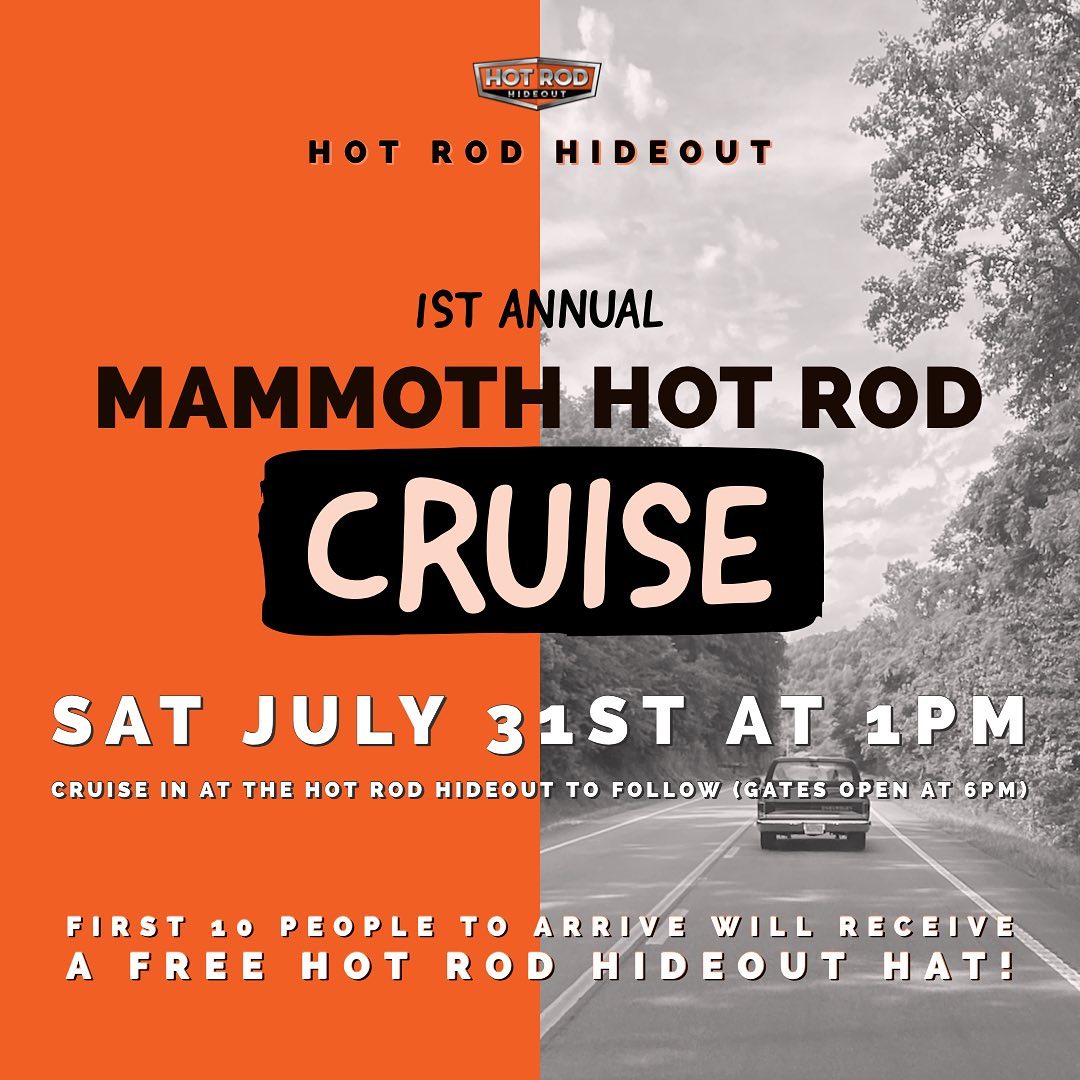 Come join Hot Rod Hideout for the 1st Annual Mammoth Cruise.
60 mile round trip leaving HRH 1500 Louisville Road Bowling Green KY at 1pm Saturday July 31st.
We will take the backroads to Mammoth Cave National Park where we will have a 20 min pit stop and then cruise back to the Hot Rod Hideout.
1st 10 Hot Rods at the start of the cruise will receive a HRH hat.
After all the afternoon fun HRH will also be having a cruise in that evening at the Shop, opening at 6pm.
So get your friends and your Hot Rod ready to have some fun on July 31st starting at 1pm.
Hope to see all our Friends there!