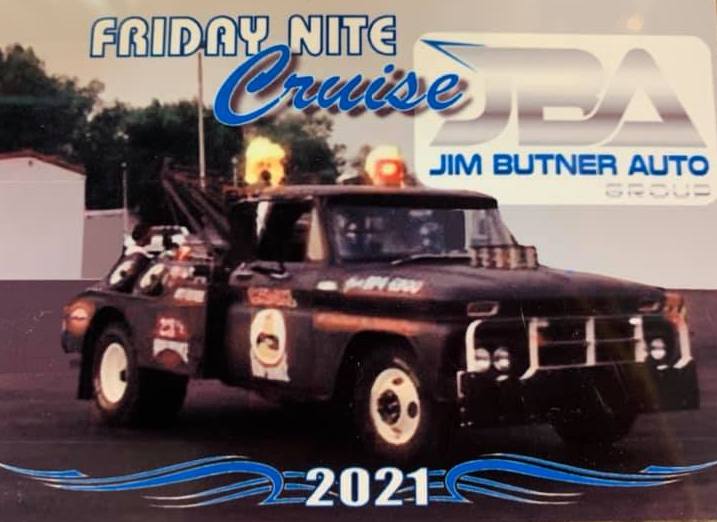 Jim Butner Auto Group Cruise Night Friday October 1st. " Cruising for Johnathan "
We are going to honor a young man (17 years old ) that is fighting cancer . He is a Mustang lover but loves all automobiles . We are going to be doing a 50/50 for him. 6 for $5.00, car length $20.00. More details to come. He is a local Clark County Kid so let's show him some love and pack the lot.
If anyone has any items they would like to donate to do an auction please let us know anything would help. Thank you and hope to see some more new faces as we do month to month and old faces.
**UPDATE – Jonathan's Grandmother texted me earlier and his nurse told her that Jonathan is to weak to make the show.  I hate this for him and everyone that is coming out but I am going to do a Facebook live this way he can still be there.  Let's still pack the lot for him and his family as this is to raise money to help his grandparents out with expenses . He is an amazing young man and was looking forward to coming. Take a minute and pray for him and maybe reach out to him tomorrow evening while I'm walking around live for him and his grandparents.  His car is still going to be at the lot for the Cruise in so please don't let this stop you from showing up . Thank You and hope to see more vehicles on the lot than we have seen this year (hint; 146). Let's show him some love. – David Rainwater Jr.
It's too sad. So if anyone has any Mustang swag , model car kits , anything vehicle related that they would like to give him that would be highly appreciated.
OPEN TO VEHICLES OF ALL TYPES DOESN'T HAVE TO BE A SHOW VEHICLE .
Would really like to see some all out DRAG VEHICLES , RACE VEHICLES , EXOTIC VEHICLES & MOTORCYCLES
Friday 5:30 -9pm
Jim Butner Auto Group
125 West Lewis and Clark Parkway
Clarksville Indiana