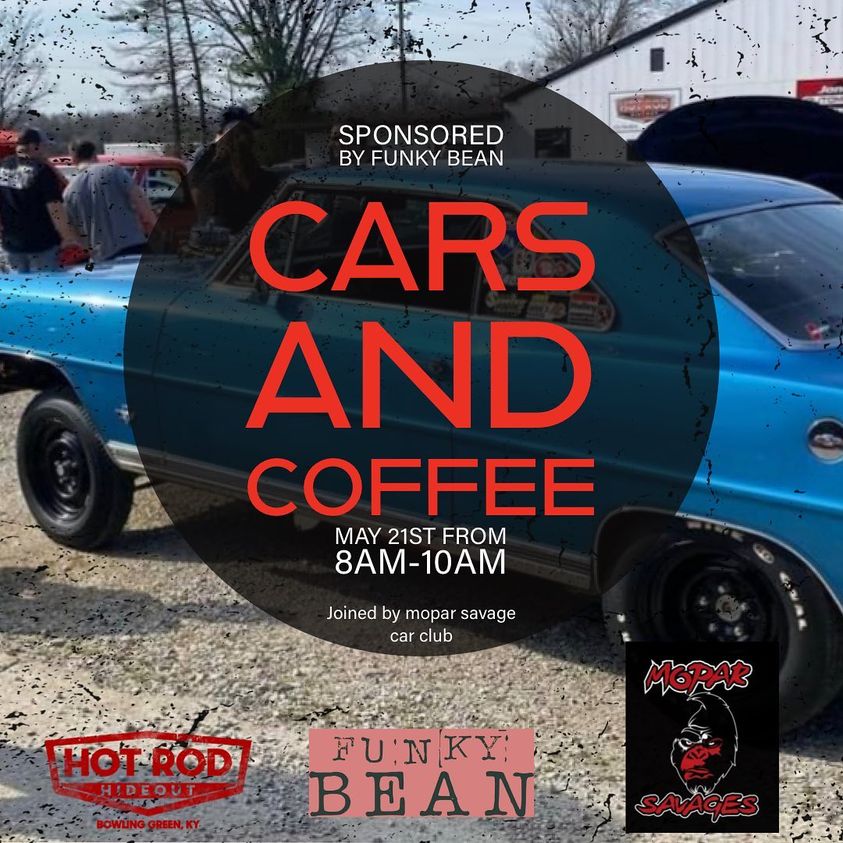 We are not having a car show due to graduations but we will be having a cars and coffee to start your day off on May 21st from 8am-10am.
It's sponsored by @funkybeanbg and we will be joined by @mopar_savages_of_tennessee
Check out our new schedule for '22! We are going to have a great year!
Buy your raffle ticket, dinner ticket and memberships at Hotrod-hideout.com
#hrh #22schedule #bowlinggreenky