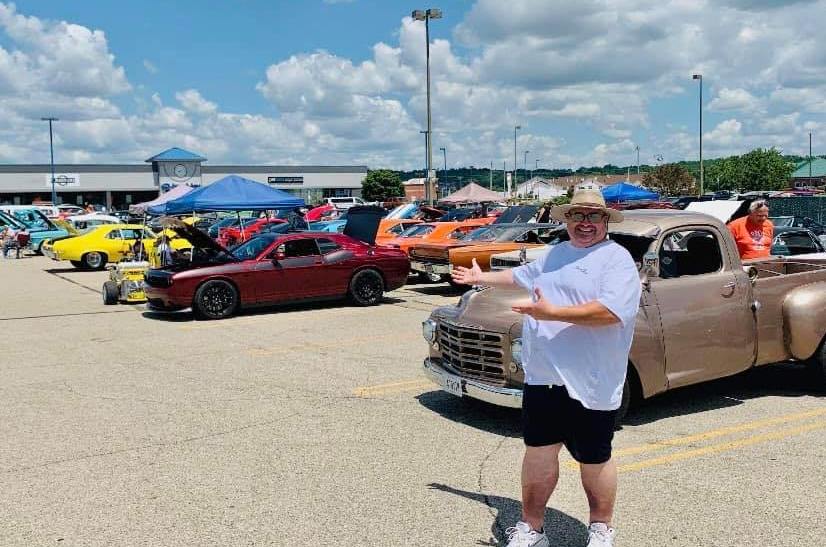 We are having our SEASON FINALE Hoosierbilly Memorial Cruise In on Friday, October 8th, 2021 @ 10501 New Haven Rd in Harrison, OH in the parking lot of Family Farm and Home. 7PM-9PM!
Like stated above, this will be our LAST Cruise In for the year. All vehicles are welcome. This is a family friendly event. We welcome you to bring your beautiful cars and hangout with friends and family. Enjoy local restaurants and stores after the show! My Dad, Eric Helfenstine, started this Cruise In several years ago and worked very hard to make them successful. We will continue to do so to honor is memory. Thank you to all who come every month and keep this going! Cant wait to see everyone there!
All are welcome, We do not charge entry fees, judge vehicles, or give awards/trophies.
We hope to see everyone there and show an immense amount of support for our beloved father, husband, and dear friend who passed away early this year.
We all miss Eric (The Hoosierbilly) so much! Let's keep his memory alive. Spread the word, share to your local Facebook pages and groups, word of mouth, anything that brings more people down! Thanks as always! -The Hoosierbillys Daughter
See our Facebook event page.  https://www.facebook.com/events/195378852683820