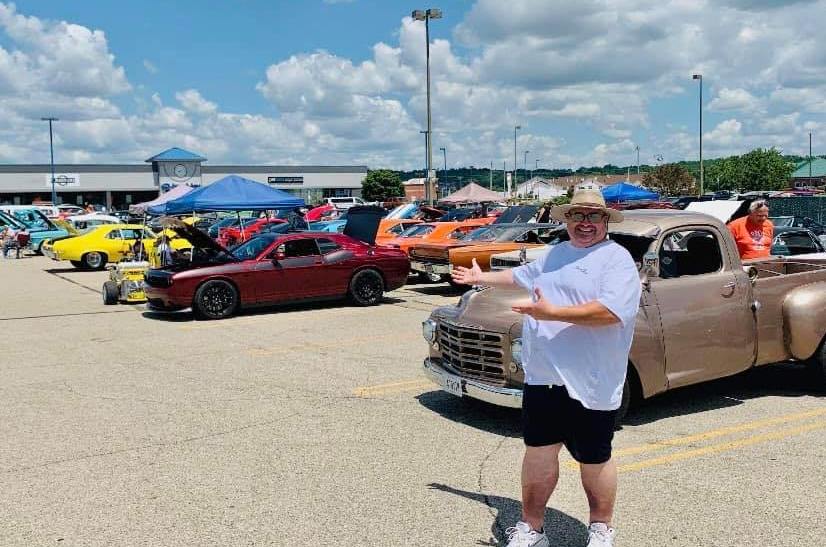 This post is to announce that at the JUNE 12th Hoosierbilly Memorial Cruise In, we will be holding a RAFFLE drawing for a $50 Kroger Gift Card. Tickets will be $1 each or 6 for $5. We will start collected tickets at 12pm and the drawing will be held at 2:45 pm. MUST BE PRESENT TO WIN!!!!!!
ALL PROCEEDS FROM THIS RAFFLE WILL BE DONATED TO MATT CONNERS SONS FUNERAL EXPENSES
Sadly, Shawn has entered eternal rest with our Heavenly Father. We mourn the loss of this one of a kind man. Please send continued prayers to Matt and his family.
Thank you all for your support.
– the Hoosierbillys daughter
We will be having our monthly Hoosierbilly Performance Memorial Cruise-In Saturday, June 12, 2021 from 12 pm – 3 pm at the Family Farm and Home store located at 10501 New Haven Rd. Harrison , Ohio 45030.
Everyone is welcome to attend and all vehicles are welcome, We do not charge entry fees, judge vehicles, or give awards/trophies.
This is a family friendly automotive event for people to get their vehicles out and enjoy them, meet new people, make some new friends. All vehicles welcome from rusty projects in the works to full out show cars.
We hope to see everyone there and show an immense amount of support for our beloved father, husband, and dear friend who passed away early this year.
We all miss Eric (The Hoosierbilly) so much! Let's keep his memory alive. Spread the word, share to your local Facebook pages and groups, word of mouth, anything that brings more people down! Thanks as always! -The Hoosierbillys Daughter
See our Facebook event page.  https://www.facebook.com/events/226673119224269