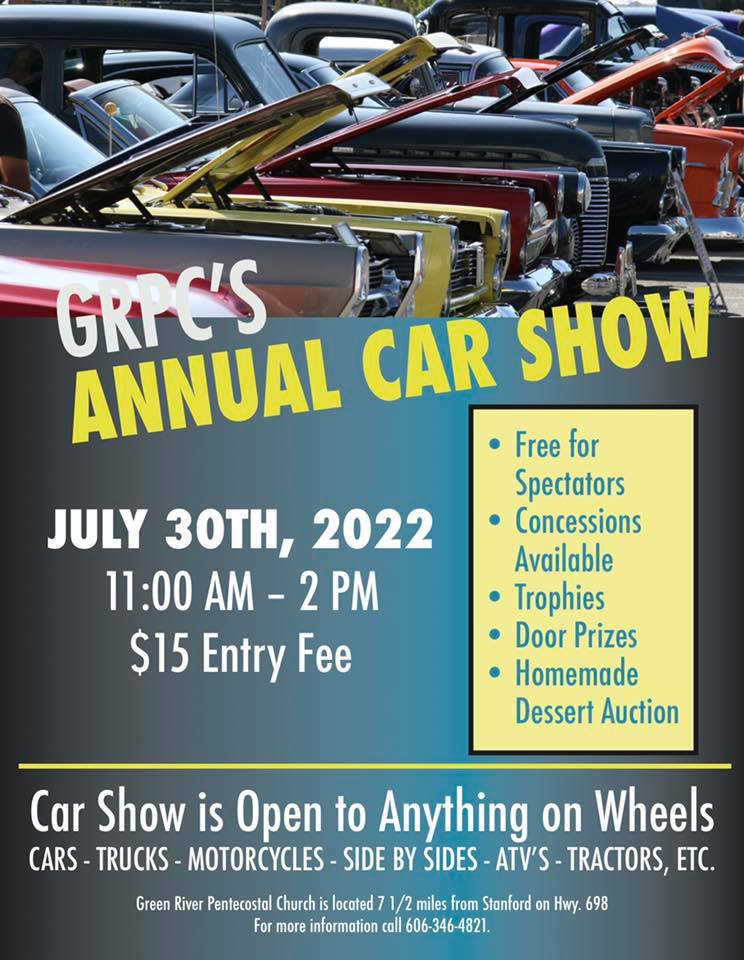 GRPC will be hosting its annual car show July 30th from 11-2pm.
There will be door prizes and trophies, as well as BBQ, Chili Dogs/Hot Dog, chips and desserts.
There will also be a silent auction for Homemade desserts.
Come out and fellowship with us and see all the beautiful vehicles roll in!