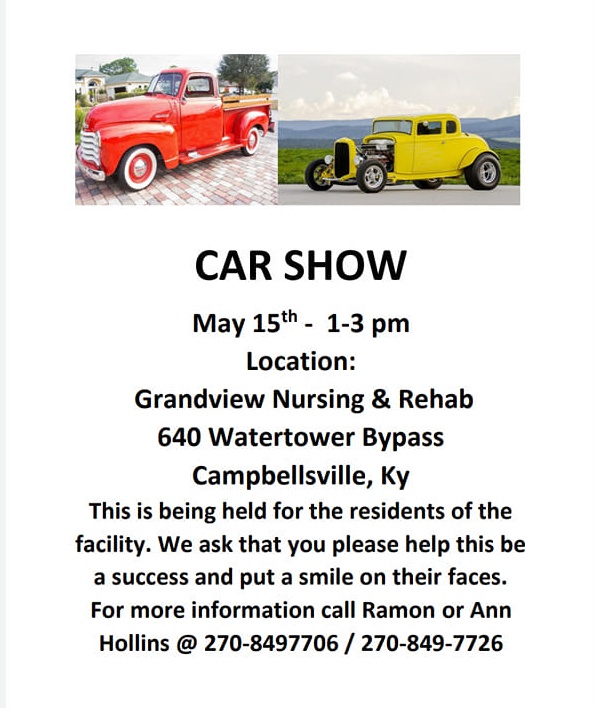 The residents ask the coordinator if they would put this on for them.
Sorry to say it's not open to the public. (spectators)
Bring what ever you wish to show. They have been inside so long. Come out and put a smile on their faces.
SoKool Signage will be giving a dash plaque to the first 25 cars.
It reads, First annual car show for Grandview nursing home.
I want to thank Tim for doing this for the residents.
God bless my friend.
Click flyer below for details