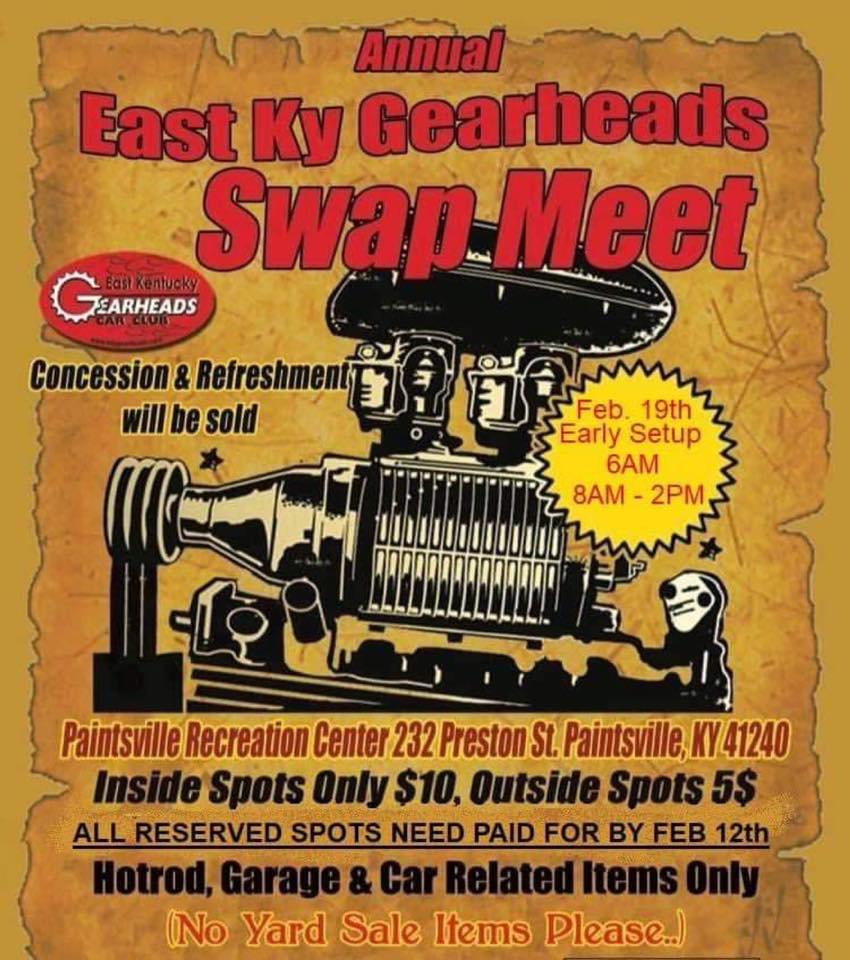 Message Michele Pass if you would like to reserve a spot.
As of 1-21-22 we have 8 confirmed spots rented. 9 are left
THE REC CENTER ASK THAT ALL INSIDE SELLERS HAVE TARPS TO LAY ON FLOORS TO SIT PRODUCT ON
IF YOU'RE NOT ABSOLUTELY SURE ABOUT ROOM/SPACE PROVIDED WITH WHAT YOU'RE BRINGING YOU SHOULD BRING EXTRA TABLES. AS WE DO NOT KNOW THIS FAR OUT
IF THEY WILL BE PROVIDED. BETTER TO HAVE THEM AND NOT NEED THEM. THAN TO NEED THEM AND NOT HAVE THEM
HOPE TO SEE EVERYONE THERE
SHARE AWAY!