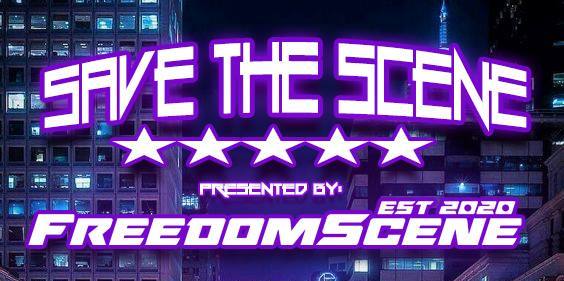 FreedomScene Presents SAVE THE SCENE!
Saturday, August 28th in Wilmington, Ohio!
We're back, and we're going BIGGER than ever before! This time around, we're hosting an Indoor Ballroom showcase as well as an Outdoor showcase of some of the sickest rides in the TriState area!
Also, we are returning with the best 2 Step Competition in the game with prizes for 1st, 2nd, and 3rd place winners! We will also be hosting everyone's favorite Low Car Limbo contest! This time, the Low Car Limbo will be separated into 2 groups (Small/Micro Car & Regular Car Sizes.) There will be prizes for 1st, 2nd, and 3rd place winners of each class!
As always, we will have Live DJ's inside and outside providing you with some of the best in Electronic, HipHop and Top 40 music!
We will have even more merch vendors than ever before that will be indoor and outdoor the including Face Painting for the kids!
There will be a some of Ohio's best food trucks supplying you with some great food and drinks all night! Also, The Roberts Centre will also have their concession stand open that will be providing you with food and drinks as well!
On top of all of that, FreedomScene will even be having a product toss for all of the attendees to get a chance at some FREE FreedomScene merch! We will be tossing out shirts, stickers, air fresheners and who knows what else! Paragon Studios will be in the building filming an awesome movie, along with other media personnel roaming the premises the entire event!
Admission is FREE
Parking is $10 at the Gate!
Indoor/Outdoor Showcase & Event Registry:
https://tickets.thefoat.com/…/Save…/tickets/event-38415/
The Roberts Centre and Holiday Inn have also partnered with us to give those that are a coming out of state, a special FreedomScene pricing for hotel rooms for this massive event!
For Hotel Booking:
Call 937-283-3200 and Press 3 When Prompted to Book Your Rooms At The Special FreedomScene Rate at the Roberts Centre Holiday Inn!
See our Facebook page. https://www.facebook.com/events/944888366363666/
Click below to enlarge for details.