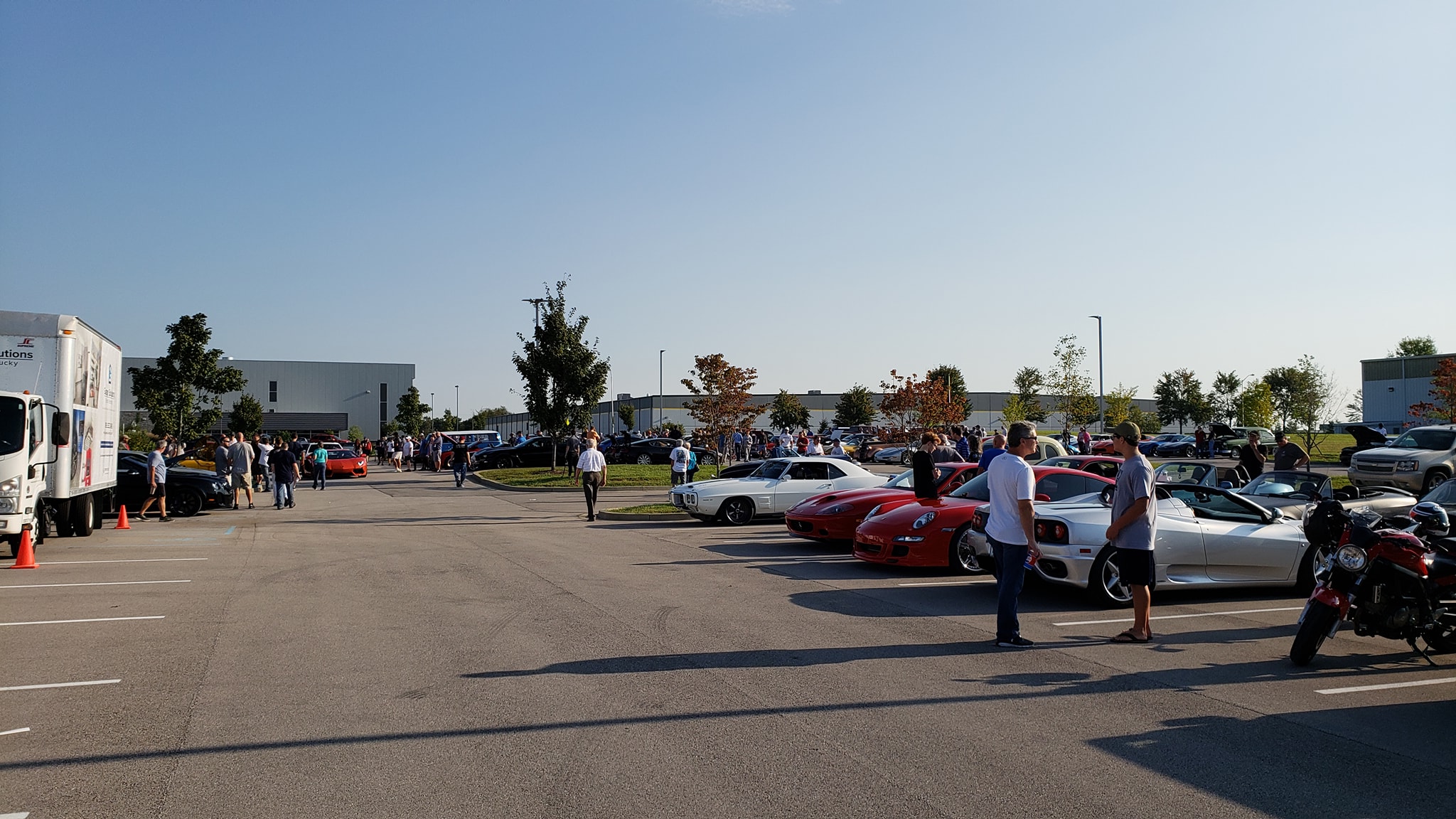 For over a decade this first Saturday monthly event has has been the go to event for all gear heads in Central KY.
This event is a family friendly, safe gathering with all makes and models of vehicles welcome.
New location for August.  Big Ass Fans Facility, 2348 Innovation Drive, Lexington, KY,40511 
As always there is no charge for attending.
***Note that we'll be meeting at the Big Ass Fan location at 2348 Innovation Drive, Lexington.  Since there will be several activities available for us at BAF we will be meeting from 9 – Noon.  Parking will be in the 2 lots at the main building .  We will fill the East lot by the Cantina first, then the North lot with the roundabout entrance. Traffic will have someone out at the front of the lot guiding folks in until it is full and then directing us to the second lot when needed
Please no Burn-Outs, or Exhibitions of Speed or Horsepower. Be Respectful of Our Host.