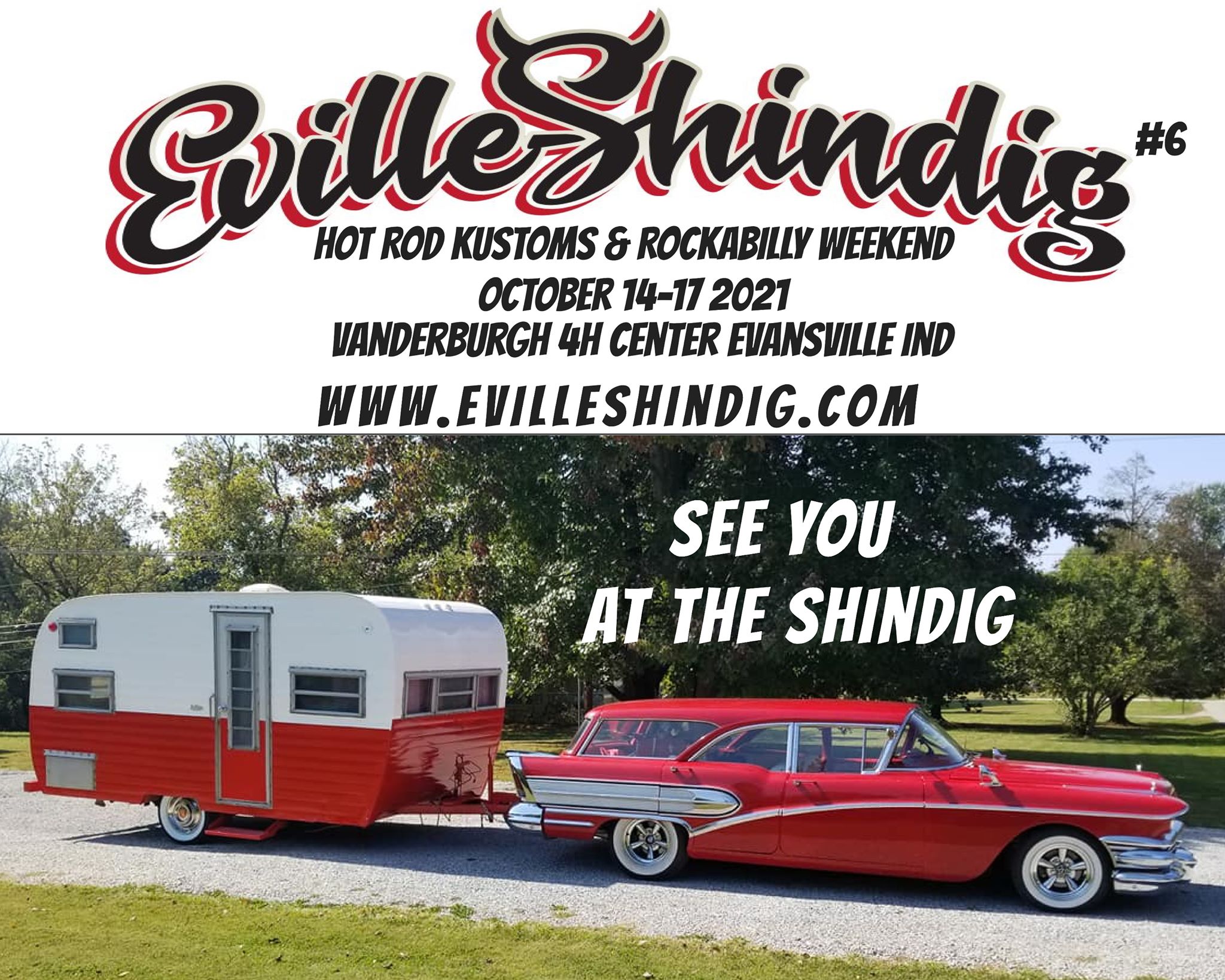 You are Personally invited to Eville Shindig #6 October 14,15,16,17 2021 at the Vanderburgh County 4H center 201 E Boonville New Harmony road Evansville Indiana.
Come Enjoy Eville Shindig Hot Rod Kustoms and Rockabilly weekend featuring Vintage 1972 and older Traditional styled Hot Rods, Kustoms, Trucks, and Cycles.
We are not your average car show Join in on one of the best Kustom Kulture Events in the Midwest featuring Hot Rods, Rockabilly Bands, Pin up Girls, Vintage Camping ,Tattoos, Low Brow art, Flame Throwing Cars, Swap meet, Vendors, on site Camping, Monsters Ball Costume party and what ever else we dream up between here and there.
Don't miss the End of car show Season Bash. Hosted by the Eville Do-Rz Gearhead club and Volunteers
See Website www.evilleshindig.com for info & Registration.
Setup day is Thursday October 14th 2021 at 7am Save the date now.