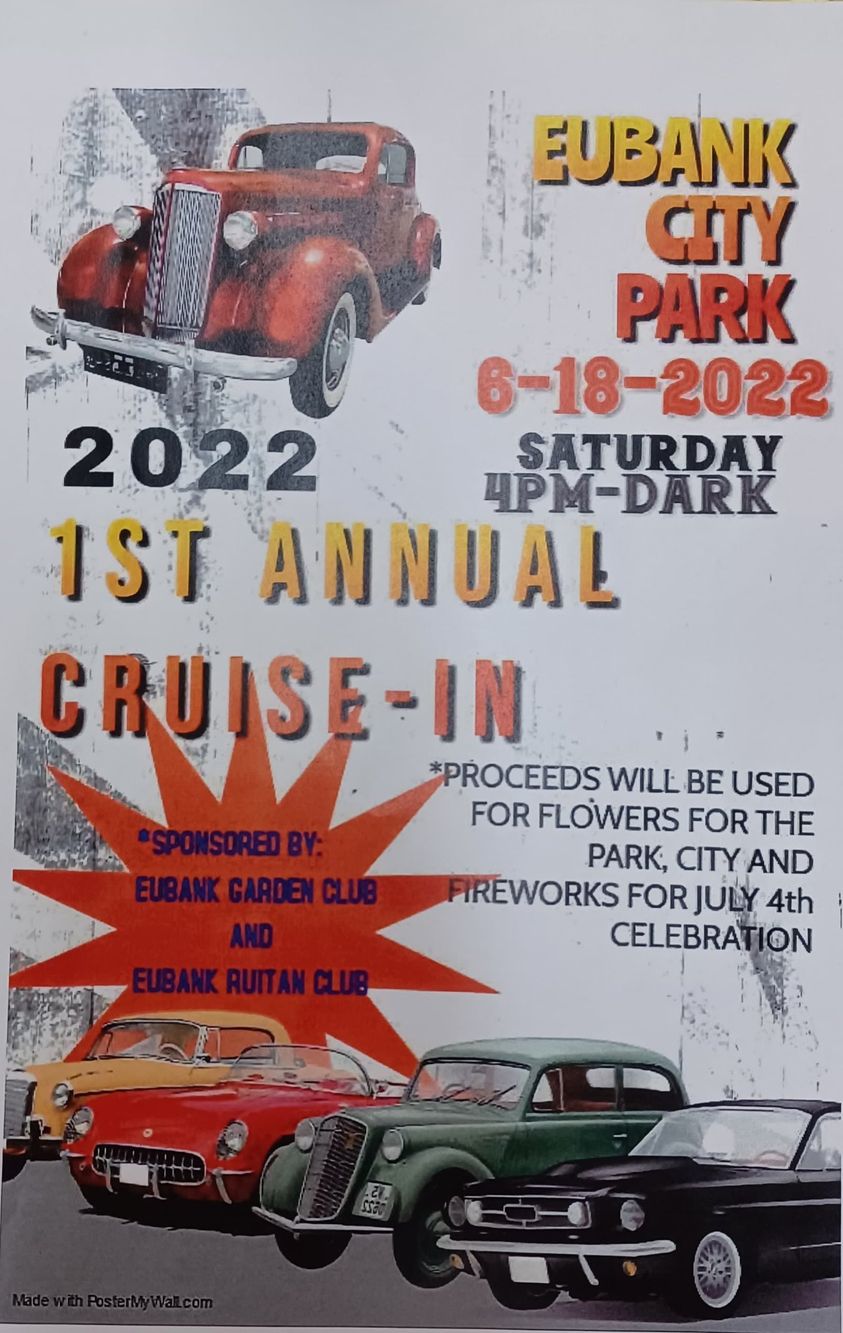 Sat. June 18th in Eubank, KY beginning at 4:00pm.
All makes and models welcome.
Bring your lawn chairs and enjoy the evening.
Funds raised at this event will benefit the park and July 4th celebration.
Eubank Park is located just off of of US 27 approx. 15 minutes north of Somerset, KY on Highway 70 West.
Maps/GPS address- Eubank City Park, KY-70, Eubank, KY 42567