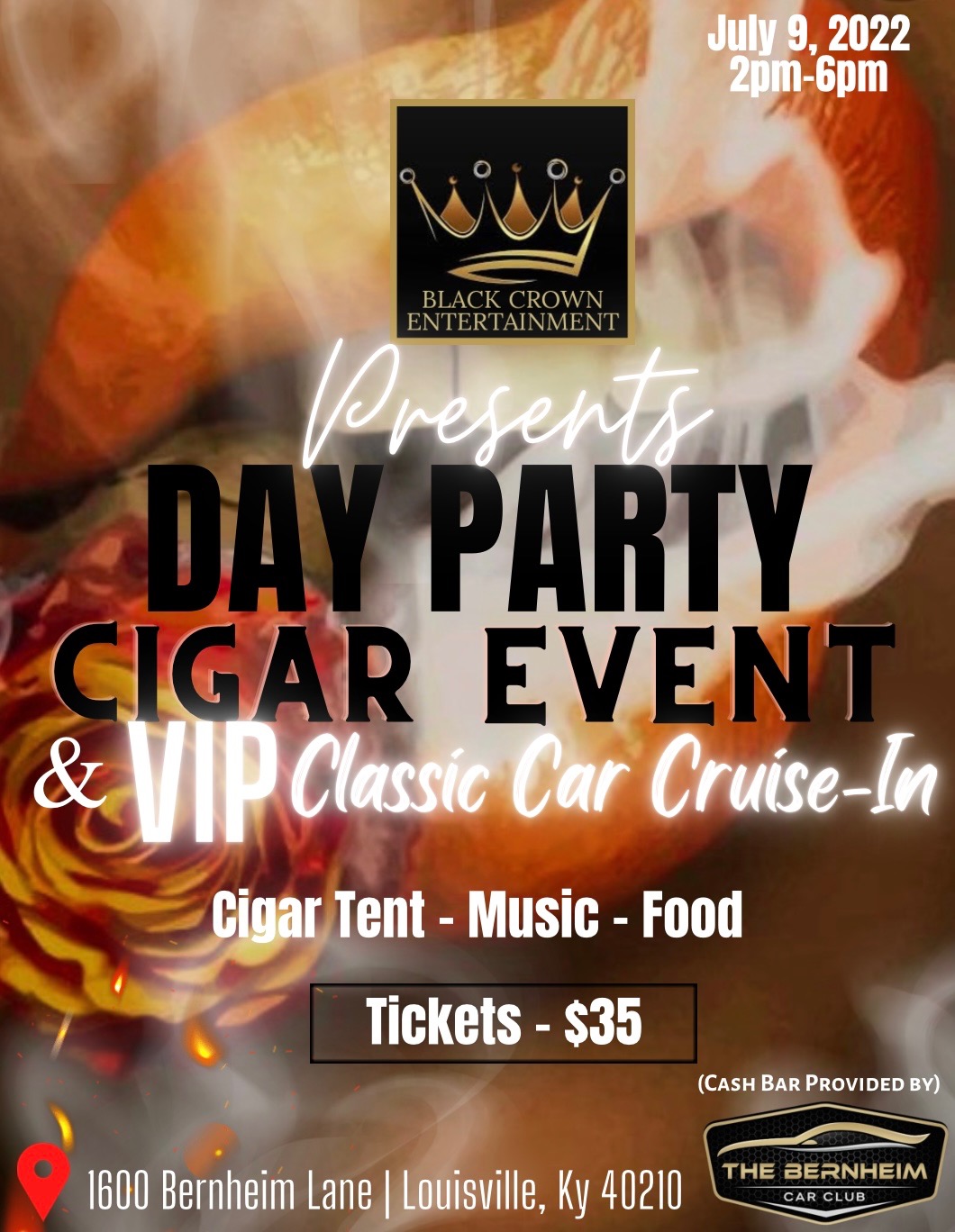 Black Crown Entertainment Presents its 1st Annual Day Party/Cigar Event w/VIP Cruise-In.
The event will take place at The Bernheim Car Club at 1600 Bernheim Lane. This Location used to be a storage facility for a major Kentucky bourbon distillery. Now it's a storage location for another intoxicating pastime, Classic Cars! There will be a Day Party going on inside The Bernheim with a full cash bar and a Cigar Tent set up outside.  Surrounding the tent and parked right up front will be our VIP Guest!
We are looking for about 40 cars to attend.
Contact me so we can get you a free VIP Ticket!