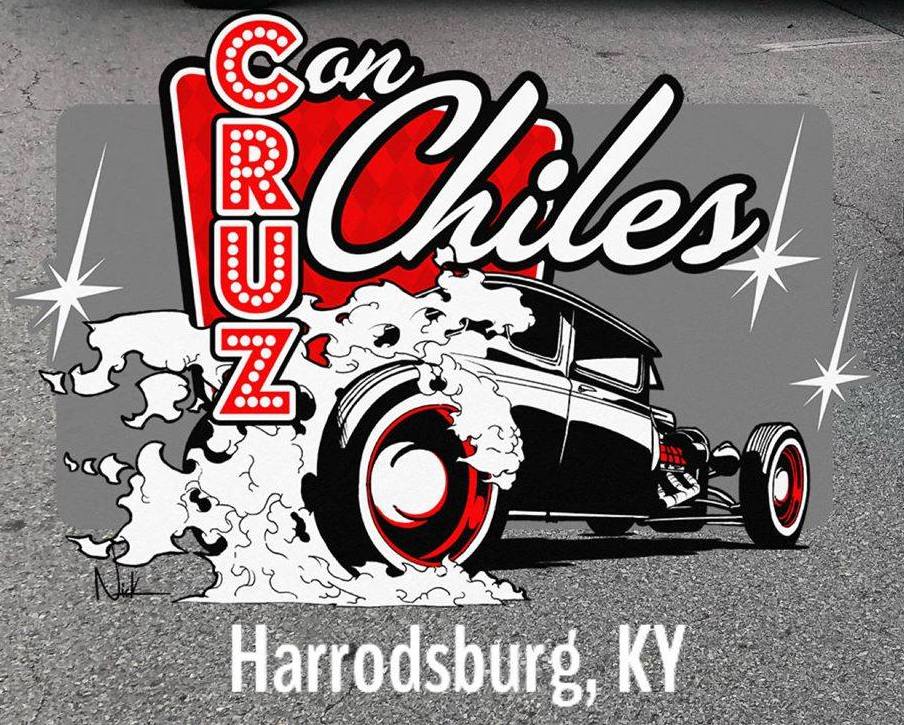 Located in Downtown Harrodsburg, KY on Chiles Street
Cruz Update!
We have extended our road blockage to include Office Street between Chiles and Main and Chiles up to Lee's Chicken back entrance.
Also we have been given permission to use Harrodsburg Baptist Church's parking garage if we need it as long as they aren't using it. So if you had no where to park at the May Cruz due to there being over 200 cars present, we now have much more space. So come on down and help us out grow the new space and make this event better and better each month! Thank you to everyone involved!!
*ATTENTION!!! CHANGES TO THIS YEAR'S CRUISE IN*
Harrodsburg's monthly custom or classic car, truck and motorcycle cruise on the first Saturday of each month from April to September 2021 from 6-9PM.
AS OF NOW, due to the costs it takes to put on this event and lack of monetary help we will not have a live DJ, dash plaques or raffles this year. We will still have a great time in a bit more informal setting plus we will still have music playing and food trucks.
As always this event is free to attend so bring the whole family out and join us for a few hours of family fun.
If you would like to help sponsor this local event feel free to email us at autokustomsky@gmail.com