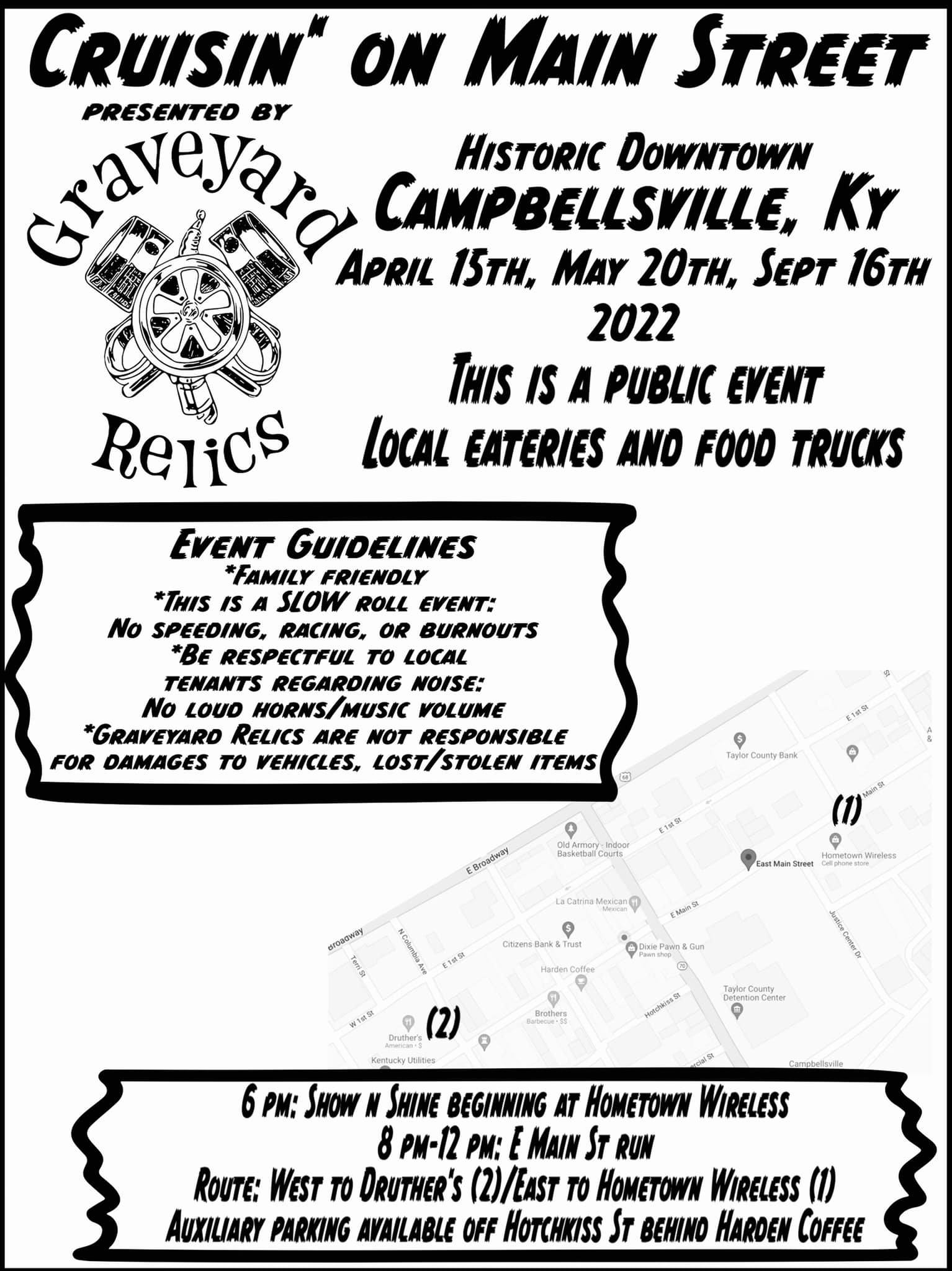 Car show and Cruisin' season is upon us!!!! We with Grave Yard Relics car club are looking to revive cruising on Main Street in Historic downtown Campbellsville KY.
This is an open public event free to anyone with a nice ride that would like to join us in cruising up and down this legendary piece of asphalt.
It's been a while since we have had this street lined with car and trucks enjoying the cruising lanes.
Please come make some laps with us! There are plenty of places to eat and ample parking around the Main Street area!