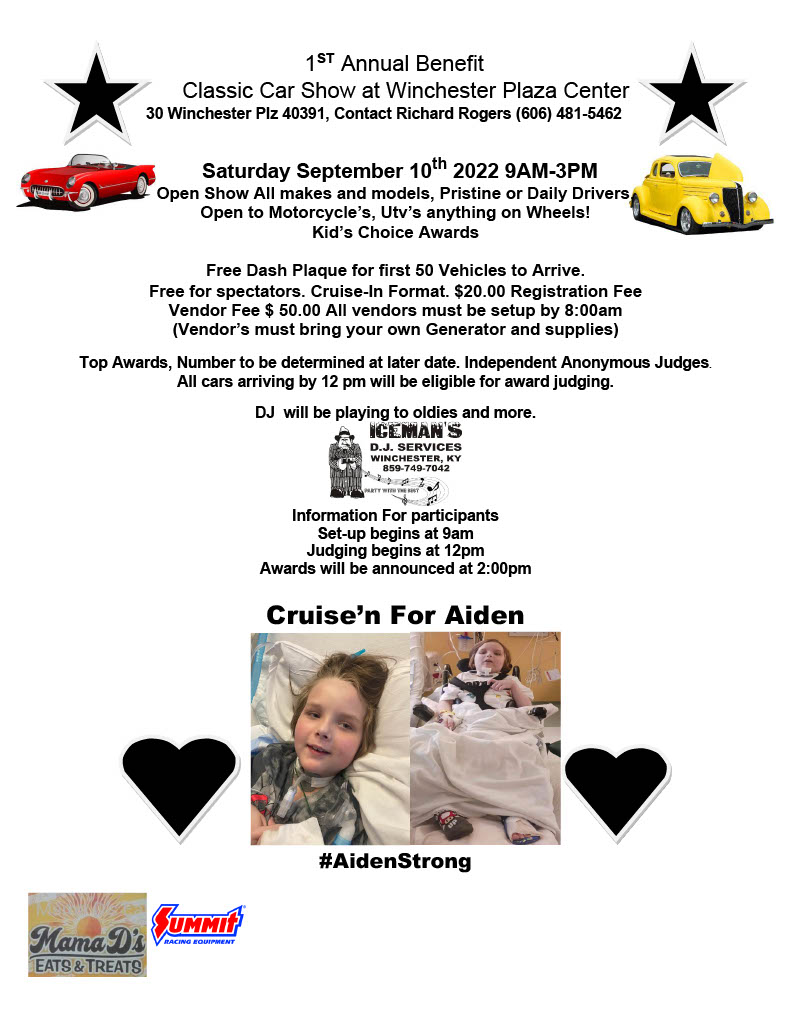 During the early morning hours of April 1st Aiden and his mother Kayla were injured in a tragic fire.
Aiden who was asleep at the time when the fire was discovered, was pulled from the fire unresponsive and resuscitated. Both he and Kayla suffered injuries that have left both of them in critical condition.
Aiden is currently at the Cincinnati Children's Hospital.
Aiden is 10 years old and has autism/fragile X syndrome. He experienced a brain injury due to the lack of oxygen from carbon monoxide poisoning resulting as an injury to his basal ganglia area in his brain. At this point doctors are unsure of what the prognosis will be for him.
The cause of the fire remains unknown.
Thank you for your time and consideration