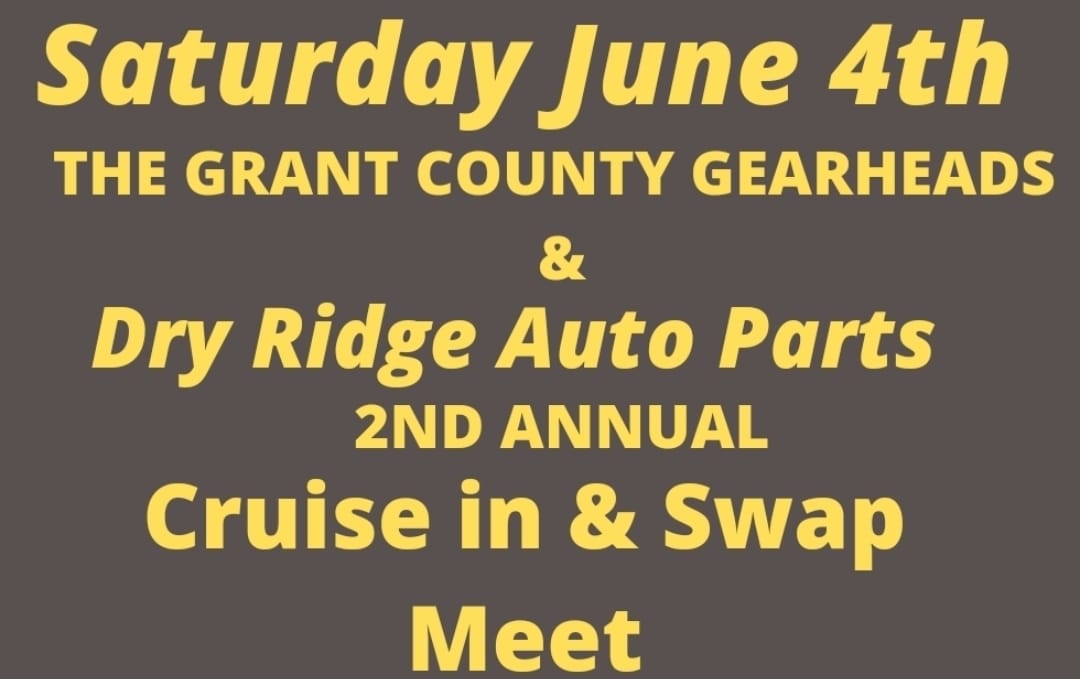 The Grant County Gear Heads and Dry Ridge Auto Parts is hosting the 2nd annual cruise in and swap meet @ Piddle Park in Dry Ridge Ky.
Cars, trucks, and bikes are welcome.
Rain date is Saturday, June 18th.
If you are interested in being a vendor, please contact Clint Hoskins 859-380-9054 or Gary Oaks 859-816-6696.
It is a free event.
Swap meet setup 7:00 A.M.
Swap meet starts 8:00 – 3:00
Cruise in 11:00- 5:00
Split the pot
BDI Pinstriping will be setup doing pinstriping.