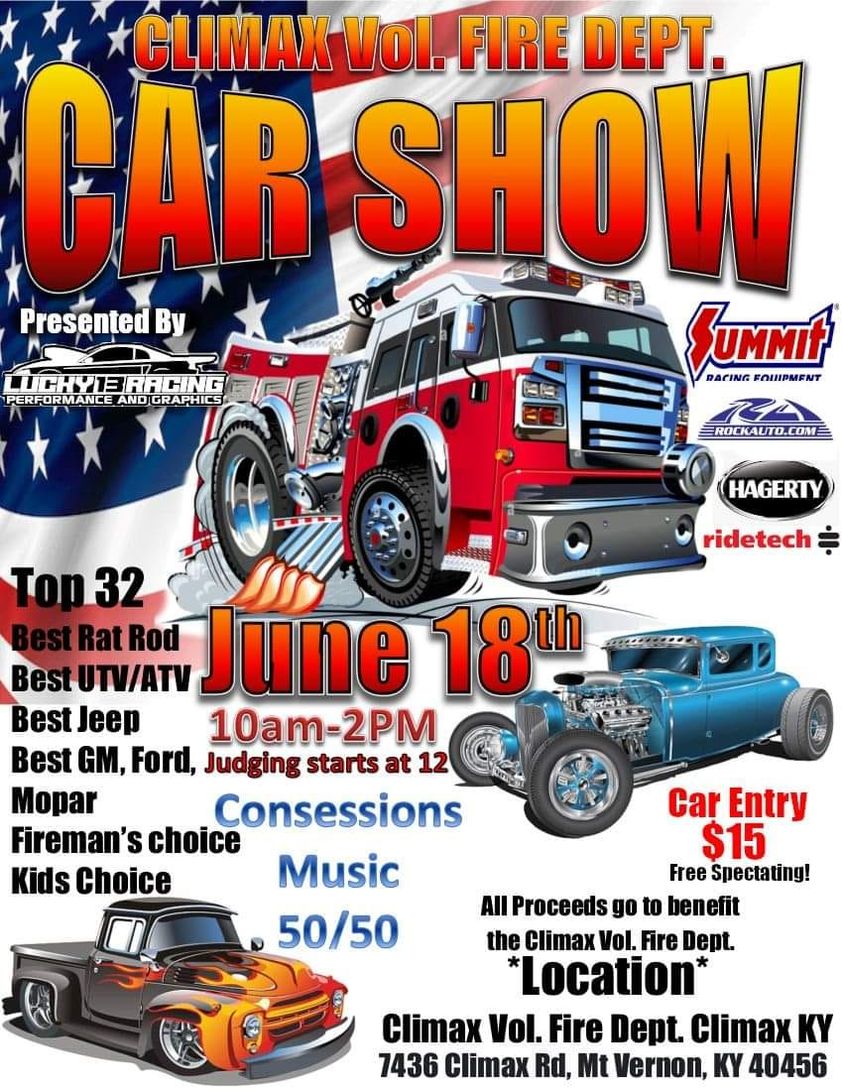 Saturday June 18th 10am-2pm
we are putting together a car show for the Climax Vol. Fire dept. going to be a good time with some beautiful cars. All details are in the flyer!
All proceeds will be going to the Climax Vol. Fire Dept.
Address: 7436 Climax Rd, Mt Vernon, KY 40456
Climax Ky is a beautiful area, The fire dept. is just a couple mile from the climax water bottling company and only 15 minutes from I-75.