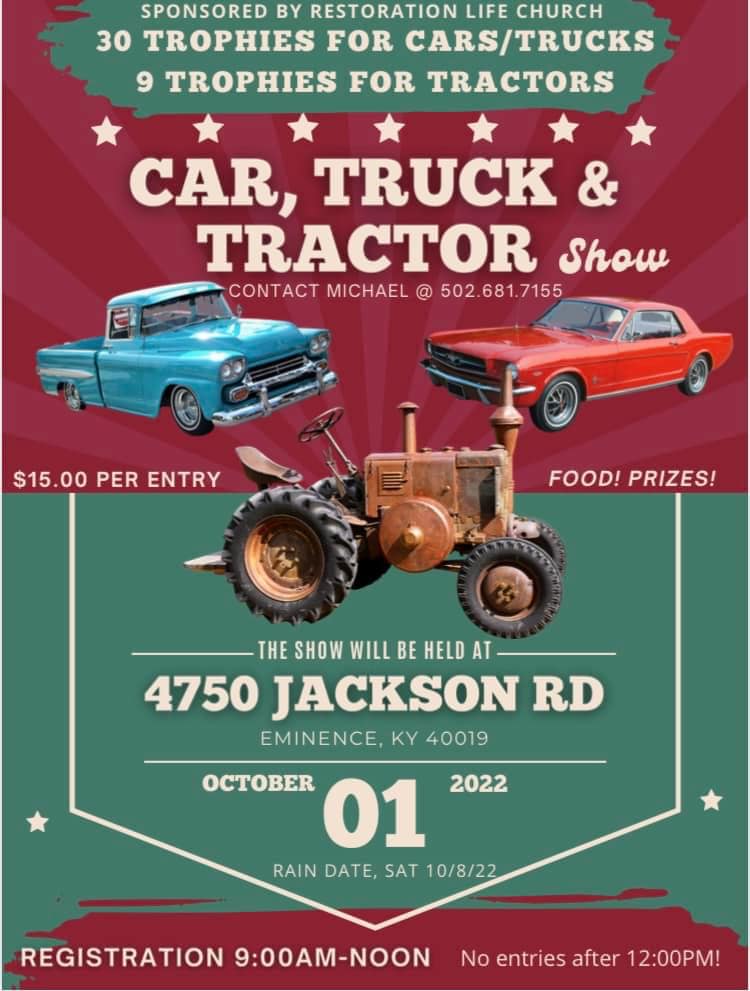 We are exciting to be hosing our Classic & Custom Car, Truck, and Tractor Show on Saturday, October 1st!!!!      Rain Date: Saturday, October 8thFood / Drinks
Prizes to be given away
Trophies presented for……
Top 25
1st place 1985 and earlier CAR
1st place 1986 and later CAR
1st place 1985 and earlier TRUCK
1st place 1986 and later TRUCK
Best Of Show
Top 5 TRACTORS
Best Original TRACTOR
Best Restoration TRACTOR
Oldest Tractor
Best Of Show TRACTOR
$15.00 per entry
Registration 9:00 – NOON
No entries after noon!!
Please contact Michael @ 502-681-7155 (call or text) or mluttrell79@yahoo.com with any questions!!   Please contact me for flyer.
Also, Eminence Car Cruise will be Oct 1 beginning at 5:00PM.  Make it a full day and evening with the Show during the day and the Cruise that evening!!
Hope to see you there!!