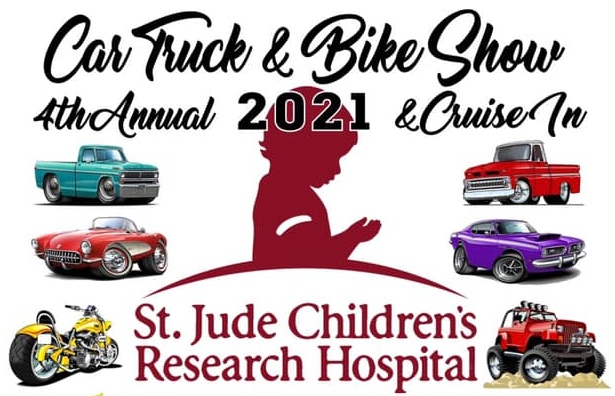 4th Annual St. Jude Children's Hospital Show and Cruise
Saturday October 16th
10AM – 5PM
Cars, Trucks, Jeep's, Bikes, Old Or Modern Muscle! Come Support The Kids At St. Jude's!
We Are Actively Recruiting Vendors (Table Top) Display of All Types, Men's, Ladies, Non Motorsports or Motorsports Related!
Owensboro KY. Applebee's & Townsquare Mall Parking Lot behind Applebee's!
Click below to enlarge for details and contact info.