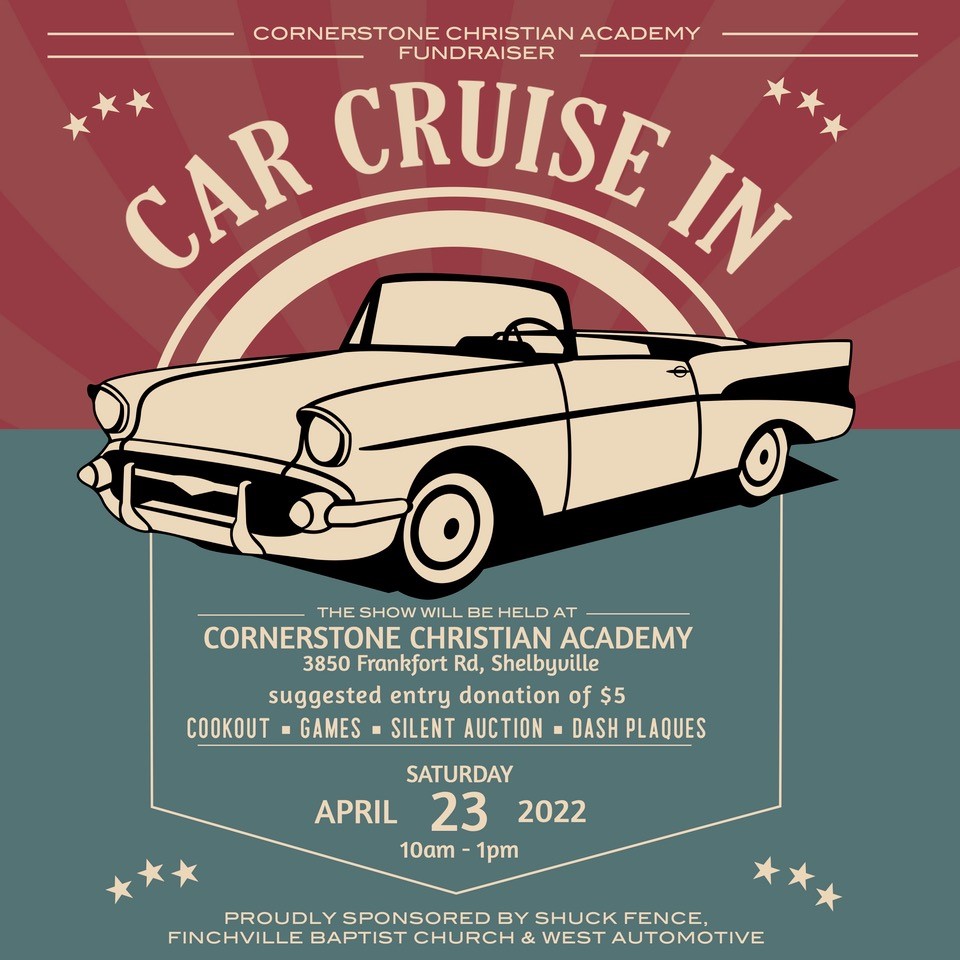 We are looking forward to hosting the 2022 Cornerstone Christian Academy "Car Cruise-In" on Saturday, April 23rd. All show vehicles welcome.
Suggested entry fee $5.
Event includes cookout, cakewalk, DJ, door prizes, and silent auction.
THANK YOU to our sponsors: Shuck Fence Co., Finchville Baptist Church, and WEST Automotive, LLC.