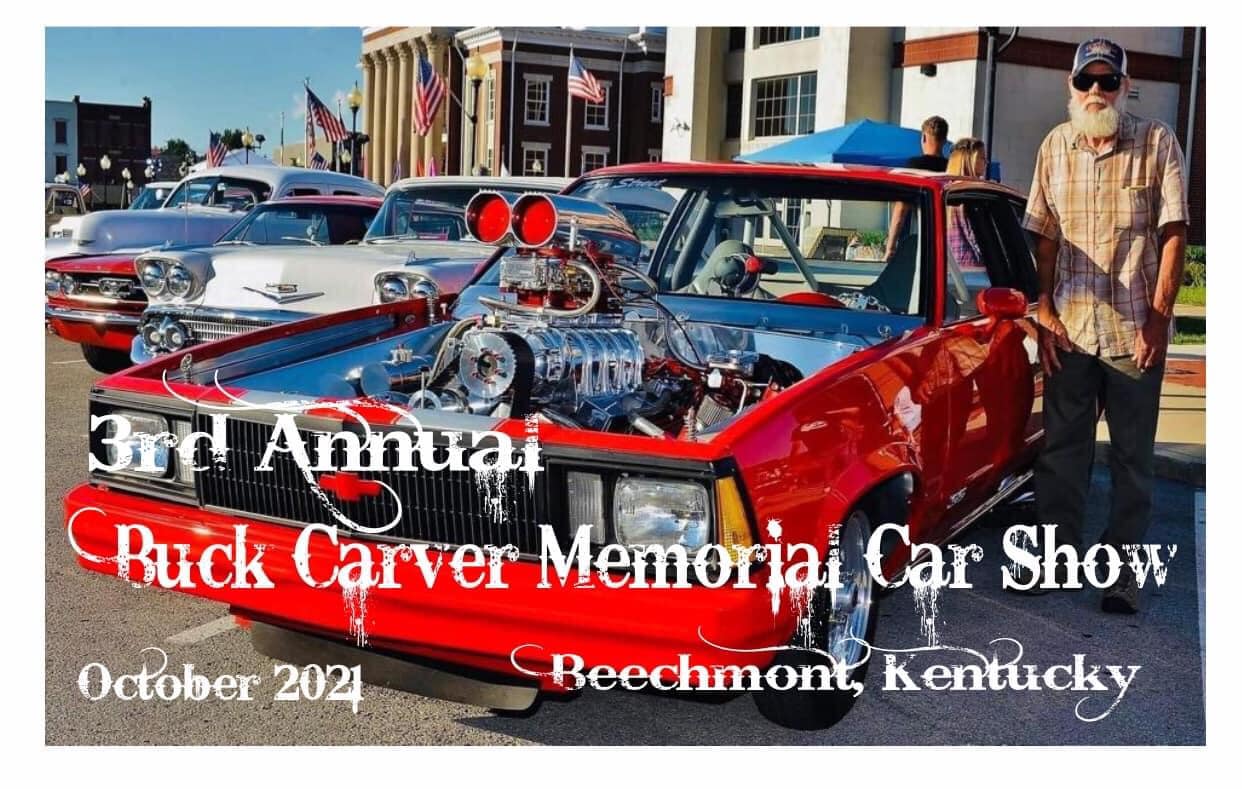 The 3rd Annual Buck Carver Memorial Car Show will be held at the ballpark behind the fire department on Oct 2 2021.
Live music/ Food/ Door Prizes/ 50/50 drawing and trophies to be given away near the end of the show!
WilsonCrowe and Joe Hudson will be performing for the show!
Come out and join us for a great time, proceeds will go to the Muhlenberg County Humane Society and Pathway of Hope Pregnancy Center.
The show starts at 4:00pm. Donations accepted in place of entry fee.
https://www.facebook.com/events/476769323418632/