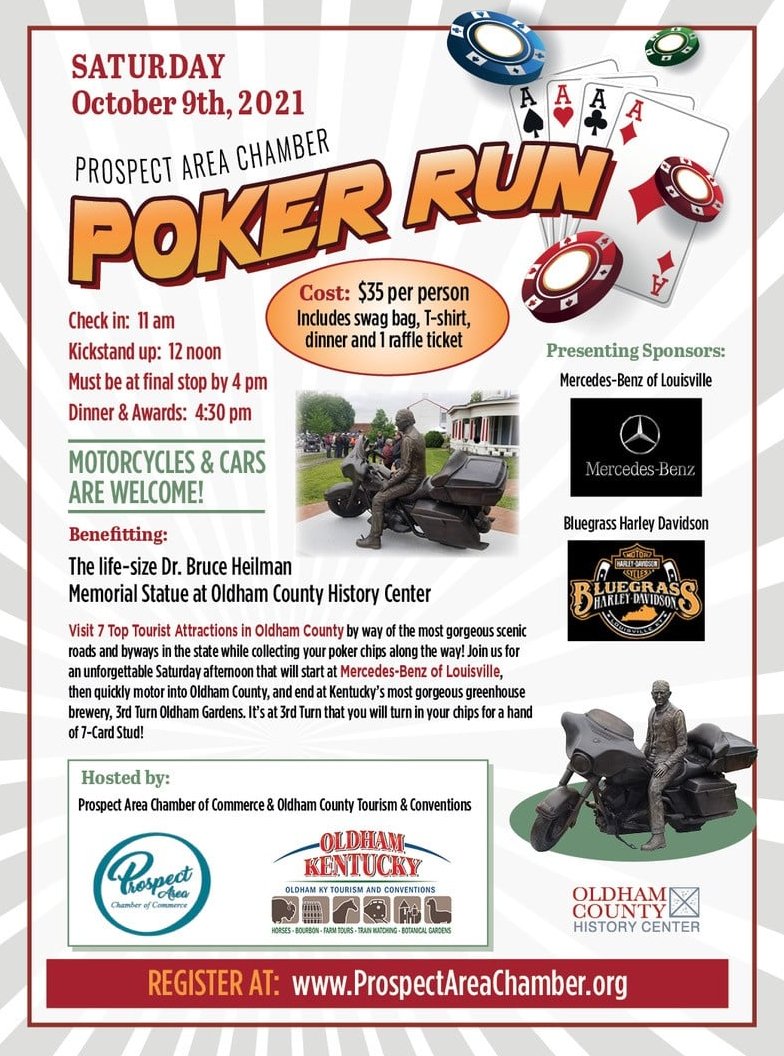 What's better than a good poker hand?? A Poker Run thru some of the most scenic landscapes of Oldham County and stopping at locations of interest during the run! The kick-off is at Mercedes-Benz of Louisville with a send off to five awesome stops before you arrive at the final stop where you'll pick your 7 card hand for a chance to win one of several monetary prizes.  You'll also have dinner (adult drinks on your own) and if you're feeling lucky, you can bid on some awesome auction items.
This run is benefitting the new Dr. Bruce Heilman Memorial "Road Warrior Sculpture" (Road Warrior Sculpture | Oldham County History Center (oldhamkyhistory.com) at the Oldham County History Center.  You'll have a chance to see this awesome sculpture yourself as one of the stops will be there.
Motorcycles and cars are invited to participate in this charity event – join us for a fantastic day!  The first 100 registered will receive a swag bag and T-Shirt.
https://www.facebook.com/events/405725944255930
Click below to enlarge for details.