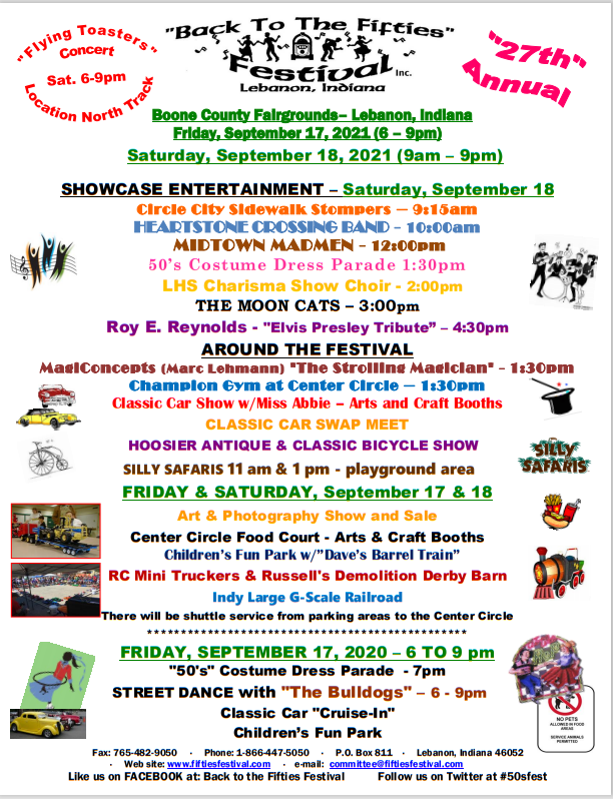 Friday evening 6-9pm & Sat 9a-9pm Sept 17th & 18th
The Annual Back to the Fifties Festival at the Boone County Fairgrounds, in Lebanon, IN!!
Lots of fun, activities, entertainment and CLASSIC CAR SHOW and so much more!! Free admission and so much for the entire family to do!!
For more information and details…. visit fiftiesfestival.com
Click below to enlarge for details.