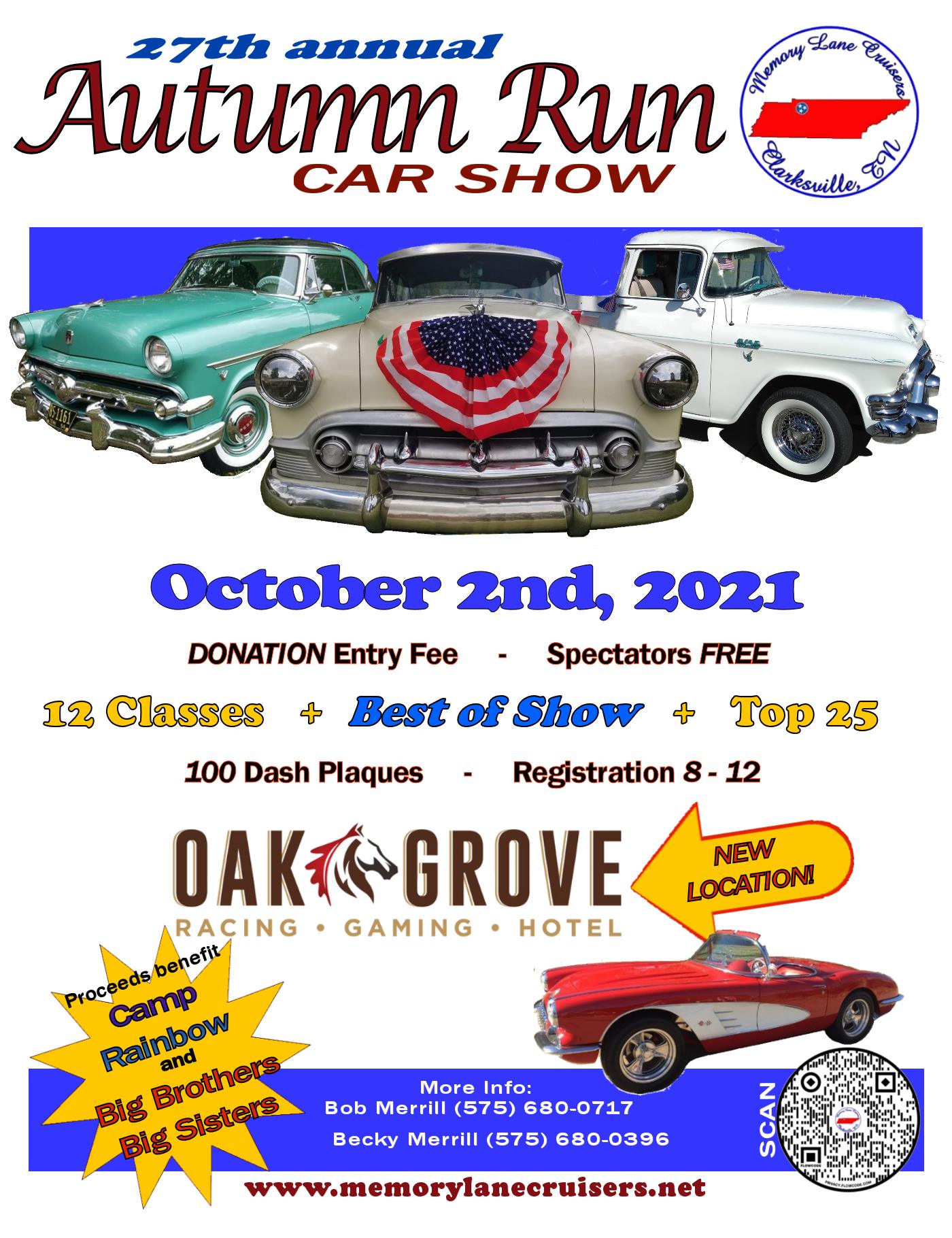 Oak Grove Casino
777 Winners Way
Oak Grove, KY  42262
Welcome all Classic cars, Muscle Cars, Street Rods, Trucks, Rat Rods, Street tuners, Motorcycles and Projects in Progress.
October 2
8AM – 1PM
Registration: 8:00am – Noon.
Each vehicle will be Judged!
Fee BY DONATION, Spectators FREE.
Dash plaques to the 1st 100 Entries, TOP 25 Awards, 12 Classes plus Best of Show.
Proceeds from this show will benefit "Camp Rainbow" and "Big Brothers / Big Sisters of Clarksville.
For more information, call Bob Merrill 575-680-0717 or Becky Merrill 575-680-0396.
Click below to enlarge for details.