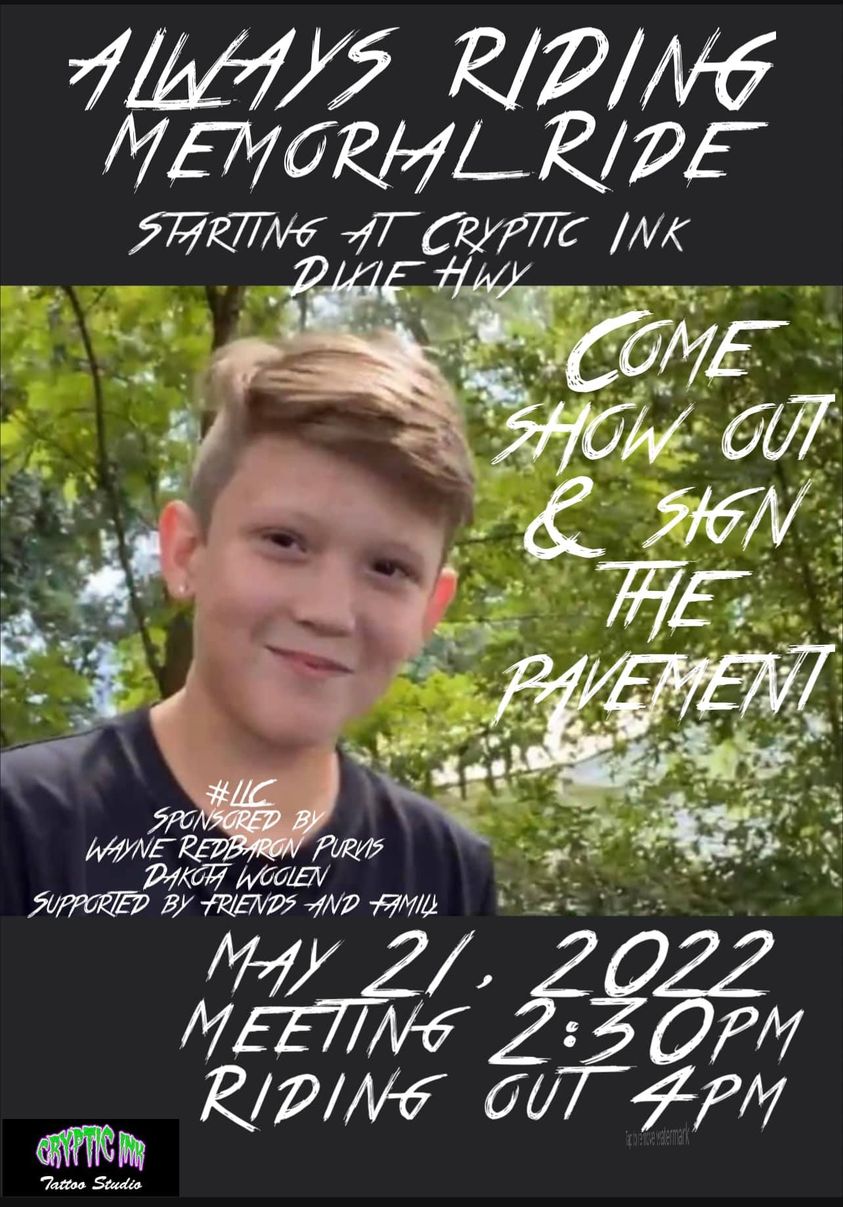 ALWAYS RIDING MEMORIAL RIDE
May 21st 2022
Starting at Cryptic Ink Dixie highway
Meeting 2:30pm
Riding out 4pm
Come show out and sign the pavement
Connor Wilson
Started his Always Riding Tour May 19th 2021, from a young age Connor was always interested in bikes and cars anything with an engine so we come together as friends and family to show that we will never let his name fade come ride with us show out and sign the pavement.
Attire we are going to shoot for white/red shirts whatever kind of vehicle as long as there is smoke behind the tires.
Starting point is sanctioned along with burn out area.
This will be THE FIRST ROLLING CAR SHOW with a BURN OUT SPOT at the end.