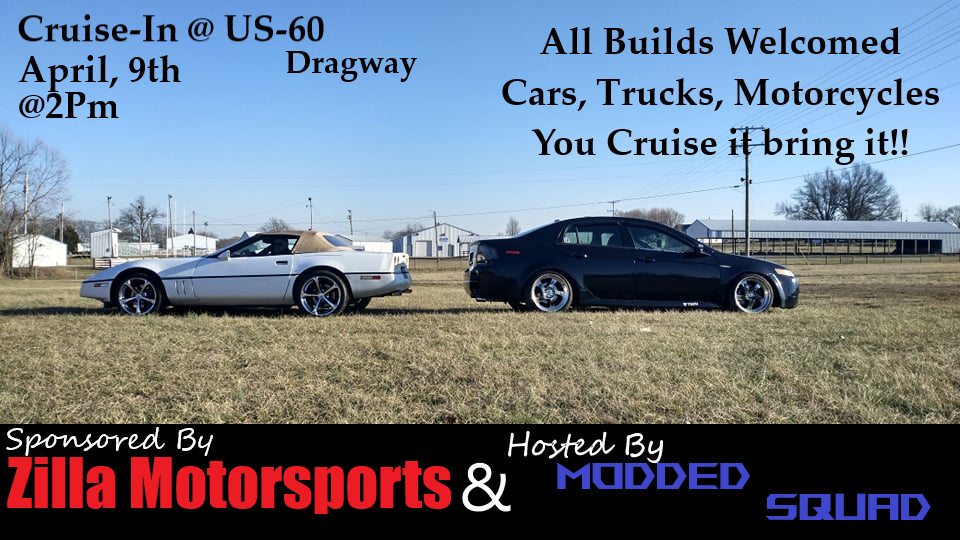 Cruise into US-60 Raceway with your collectible car, daily driver, or motorcycle to share with the car community.
All makes and models are welcomed! Gather around the car community. Not to mention, Straight Axle Mafia will be racing all day.
Come join us and see a field full of classic, exotic, and muscle cars.
Modded Squad WILL be accepting new Members. Door Prizes!!
This is a family and pet friendly event!!
Hosted by: Modded Squad of KY
Sponsored by: Zilla Mottorsports
John Henry Barbershop
https://www.facebook.com/events/461414555468849