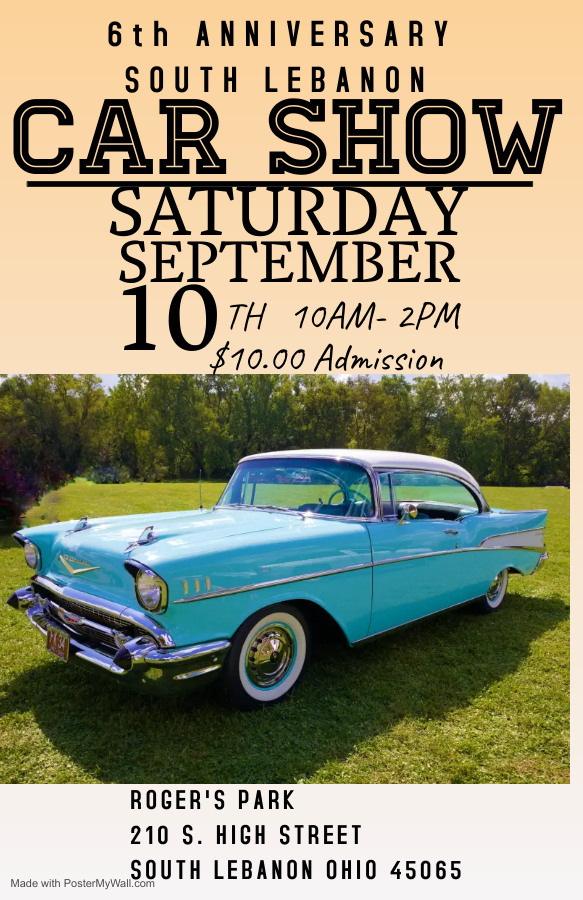 6th annual South Lebanon car show!
This is a fundraiser for Christmas in the Village for children's gifts and outerwear.
$10 Entry fee! Spectators free! We will be picking a car or truck to be on next years dash plaques.
Hope to see you all there! Food and drinks available to purchase. There will be vendors to shop at as well.
https://www.facebook.com/events/364817438406850