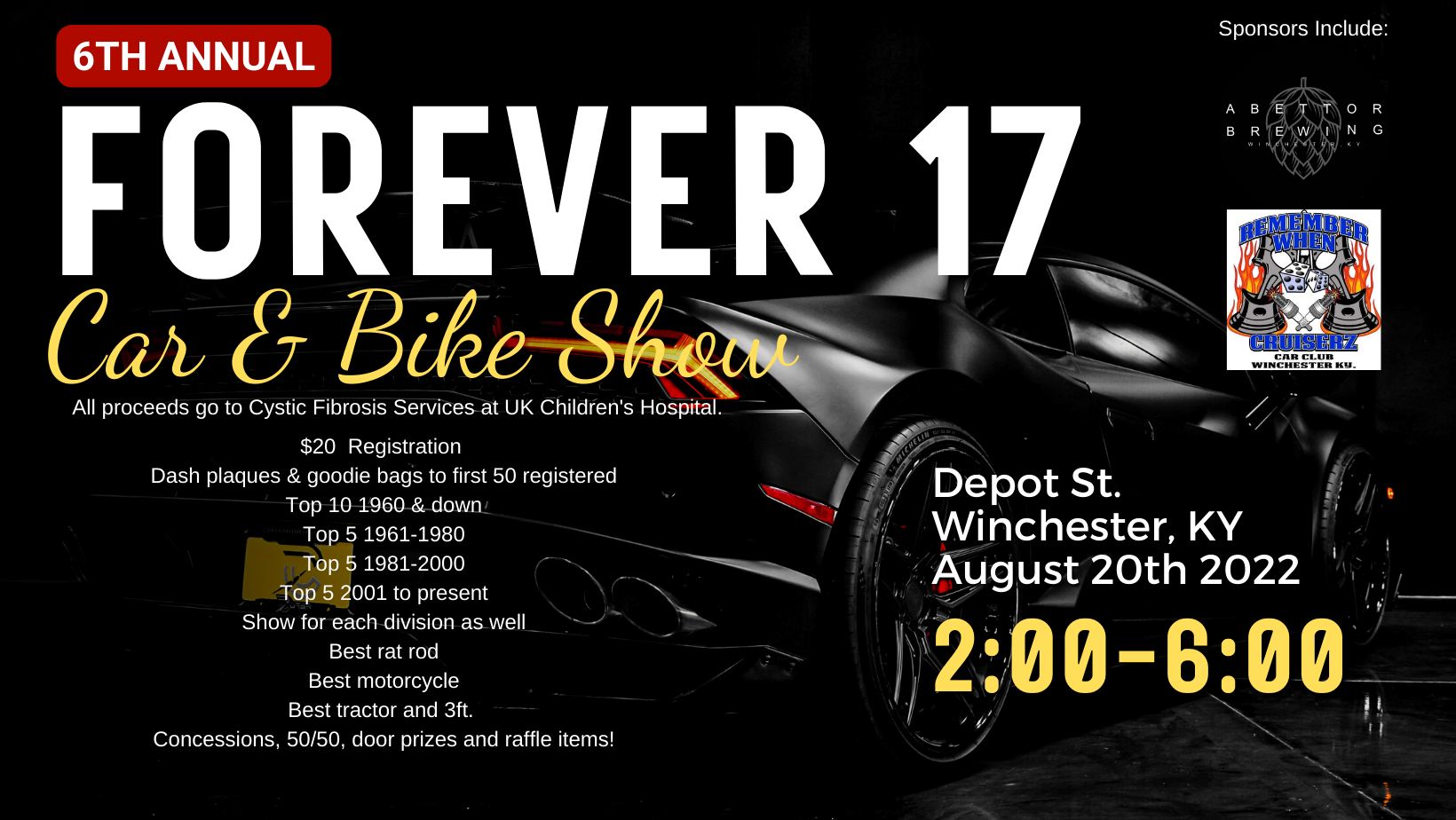 Hosted by the Remember When Cruiserz Car Club.
Registration is $20 with Goody Bags and Dash Plaques to the First 50 to Enter.
This is a Top 10 for 1960 and Older,  Top 5 for 1961 to 1980, Top 5 for 1980 to 2000, and Top 5 for 2001 to Present with Specialties to include Best Rat Rod, Motorcycle, Tractor, and  a 3ft Club Participation Trophy.  The Best of Shows will be for 1960 and Older, 1961 to 1980, 1981 to 2000 and 2001 to Present.
There will be a 50/50, Door Prizes, and Concessions Available.
All Proceed swill go to Benefit the Cystic Fibrosis Services at UK Children's Hospital
For More Information please call (859) 595-2591
https://www.facebook.com/events/369494721965139
See our Facebook page https://www.facebook.com/groups/249152768455655