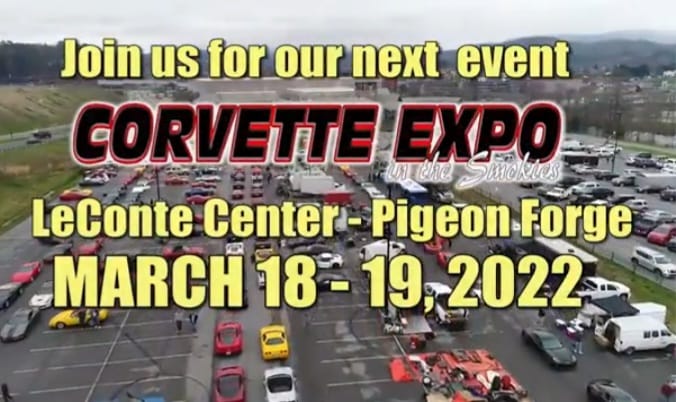 Corvette Expo is a show for the Corvette enthusiast that is celebrating its 45th year this year.
It is held in March in Pigeon Forge Tennessee.
Corvette Expo offers family friendly fun for the Corvette community.
We have the Corvette Dragon Cruise on Friday each year.
We have a Diamond Awards Show indoors along with many vendors.
We have a Park and Show area outside with awards daily along with a Sales Coral and Swap Meet area.