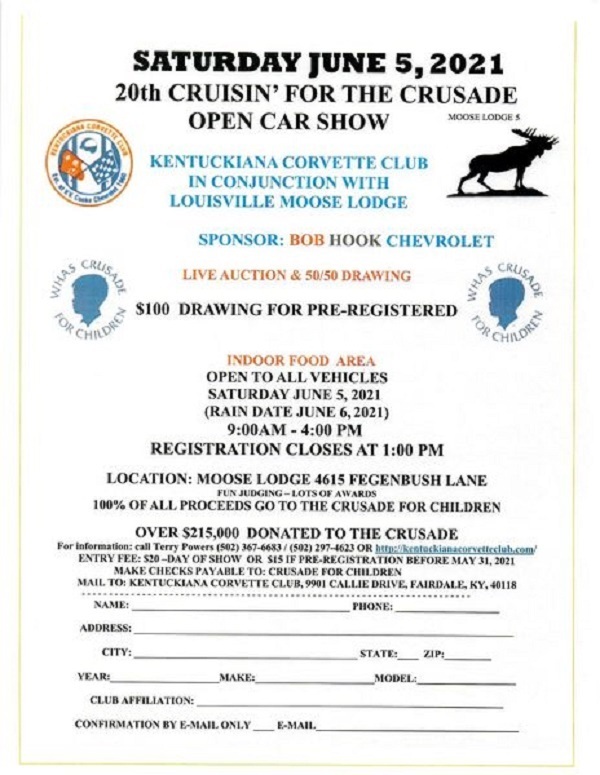 Hosted by the Kentuckiana Corvette Club
Sponsored by Bob Hook Chevrolet.
Pre-Registration is $15 before May 31st and a $100 Drawing for Pre-Registered Participants
Afterwards, Registration is $20 and at the Gate from 9:00 – 1:00 with Awards Presented at 4:00PM.
There will be Fun Judging, Lots of Awards, a Live Auction and a 50/50 and All Proceeds will go to Benefit the Crusade for Children.
A Rain Date has been set for June 6th.
See Flyer below for additional details.