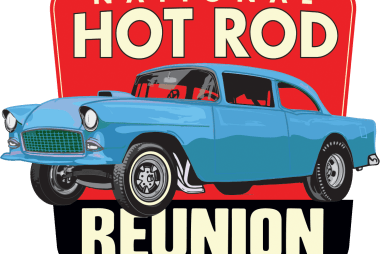 Museum officials are happy to announce the 18th Annual Holley National Hot Rod Reunion held at Beech Bend Raceway, Bowling Green, Kentucky . This three-day event is scheduled for June 17th – 19th, 2021 (Fathers Day Weekend).
The Holley National Hot Rod Reunion is presented by AAA Insurance and is produced by the NHRA Motorsports Museum. This nostalgic race benefits the NHRA Motorsports Museum. All proceeds of the Reunion directly support the daily operations, programs and events of the Museum.
Participant and Vendor registrations will begin Monday, March 1st thru Friday, May 14th. All car classes and vendors are required to register. If you have a deferred credit, from the cancelled 2020 event and were not refunded, it is recommended you confirm your entry by contacting Morgan Lana at mdempsey@nhra.com or telephone at (909) 206 4917
 ********** Tickets issued for 2020 event are not valid for 2021 event **********
For further ticketing inquiries, contact NHRA Ticket Services at (800) 884-6472 or Nhra.com/hotrodreunion
We (the NHRA Motorsports Museum) are excited to welcome everyone back to this grand nostalgic event.
Visit https://nhramuseum.org/holley-national-hot-rod-reunion/  for all the up to date info.
Click the flyers below to enlarge.